far - at night we live | AAA Music
aaamusic | On 01, Jun 2010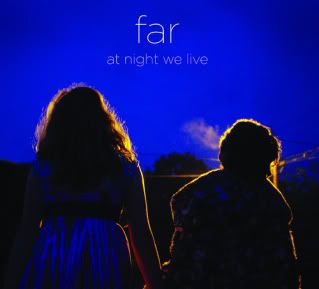 It's seems yesterday that Far split up. As many other fans, I never thought about the possibility of a reunion, let alone a new album. Instead, Far took us all by surprise and here I am, reviewing their comeback album At Night We Live. It takes the first sharp notes of Deafening to understand that they're back and in perfect shape. Jonah Matranga vocals sound a bit like Marilyn Manson but better, without the dirty roughness that makes him annoying.
Track after track, the album reveals a more commercial approach, but also a more detailed approach to each and every melody and lyric. The commercial turn will not disappoint old hard core fans though, as they are still heavy as we got used to know them, but easier to digest for those who are getting their first taste of Far; it really opens doors to new audiences.
You won't be disappointed by Give Me A Reason guitar riff, sharp, loud and powerful: it will blow your mind! While When I Could See is delicate, with great semi acoustics and "gentle" vocals (well, gentle for Far is still pretty rock n roll!). Dear Enemy has by far the heavier riff ever produced by Far, worth the album alone!
At Night We Live is yet another great rock ballad, with Matranga vocals at his best. Dedicated to Deftones bassist Chi Cheng – who remains in minimally conscious state after a car accident in 2008 – the track express what Far are all about: pain, sadness, euphoria and strength. Certainly one of the best tracks of the album.
Bonus track Pony, cover of Ginuwine is just the perfect closure to the perfect come back album in years, and probably the best Far album to date.
Author: Alessia