YES RELEASE CD & DVD of CELEBRATED 1995 REUNION TOUR
aaamusic | On 01, Jun 2010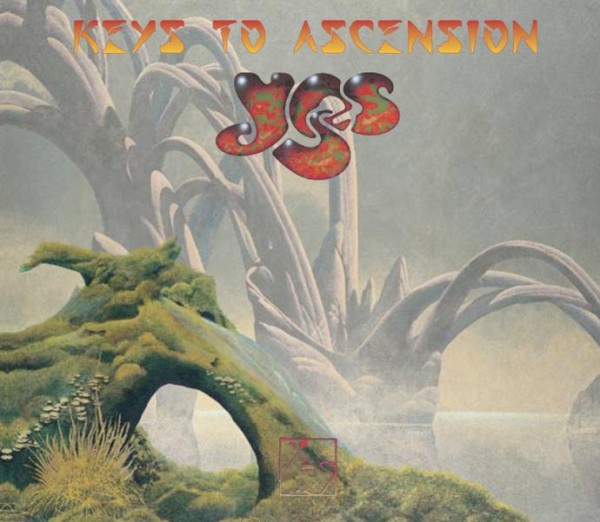 On 6 September Keys to Ascension, by seminal prog-rock band YES, will be released by Proper Music. The bumper pack of 4 CD's + DVD captures the magic of the 1995 YES reunion tour, featuring the members of its most celebrated line-up: Jon Anderson, Chris Squire, Steve Howe, Rick Wakeman and Alan White.
This YES reunion with this classic line-up of great musicians was eagerly anticipated by the band's millions of fans  across the world – many wondered if it would become a reality. But in the winter of 1995 and the spring of 1996 the fans got their wish as the classic 1970's band came together to record new material at Yesworld studios in San Luis Obispo, California. This was followed by a series of three brilliantly staged live concerts in March 1996 at The Freemont Theatre in San Luis Obispo. 20 years might have elapsed between their last live performance but the band gelled magnificently, playing the timeless classics from all phases of their multi-layered career to packed-out audiences of ecstatic fans.
Keys To Ascension is a must-have, not only for the legions of YES fans, but also for lovers of great rock bands. This handsomely packaged CD & DVD set bears testimony to the fact that all the musical magic is still there: stunning technical ability, incredible improvisational skills and a powerful on-stage alchemy. It is the first time that these performances have been available in one package, with the original artwork from Roger Dean.
Full Tracklisting follows:
Disc 1
Recorded Live at SLO 1996
1. Siberian Khatru
2. The Revealing Science Of God
3. America
4. Onward
5. Awaken
Disc 2
Recorded Live at SLO 1996
1. Roundabout
2. Starship Trooper
Studio Tracks Recorded 1996
3. Be The One
4. That, That Is
Disc 3
Recorded Live at SLO 1996
1. I've Seen All Good People
a) Your Move
b) All Good People
2. Going For The One
3. Time And A Word
4. Close To The Edge
a) The Solid Time Of Change
b) Total Mass Retain
c) I Get Up, I Get Down
d) Seasons Of Man
5. Turn Of The Century
6. And You And I
a) Cord Of Life
b) Eclipse
c) The Preacher The Teacher
d) Apocalypse
Disc 4
Studio Tracks Recorded 1995/1996
1. Mind Drive
2. Foot Prints
3. Bring To The Power
4. Children Of Light
a) Children Of Light
b) Lifeline
5. Sign Language
DVD
Recorded Live at SLO 1996
1. Siberian Khatru
2. Close To The Edge
3. I've Seen All Good People
4. Time And A Word
5. And You And I
6. The Revealing Science Of God
7. Going For The One
8. Turn Of The Century
9. America
10. Onward
11. Awaken
12. Roundabout
13. Starship Trooper