Beatsteaks New Album & Free Download
aaamusic | On 02, Jun 2010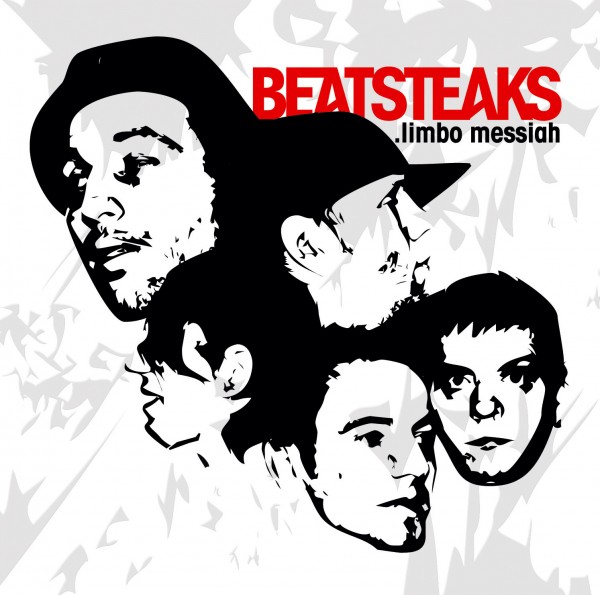 BEATSTEAKS is a bomb (or grenade, rocket, dynamite or some other preferably menacing expression that underlines the musically explosive force of our five friends)! Don't get the wrong impression here: the five guys from Berlin are all pacifists. The goal for the band's latest album '.Limbo Messiah' was thus obvious: "we wanted to set off another couple of bombs again", says singer Arnim Teutoburg-Weiss. The album will be released in the UK on 12th July after the band play a sold out show at London's ULU on 5th June.
BEATSTEAKS have already succeeded in creating an unmistakable full-speed-ahead sound on their four previous albums. 'Smack Smash' (2004) delivered the climax so far and was even awarded Platinum status in their native Germany.
Half of the songs on '.Limbo Messiah' are driven by the catapult energy that you find with American hardcore combos from the Eighties. Besides the fast-as-lightning outpourings of energy, '.Limbo Messiah' offers a varied array of musical approaches.
Besides Queen BEATSTEAKS also give kudos to The King. "George Harrison met Elvis in Las Vegas when The King was pretty far down. Afterwards Harrison said 'He was great when he was great'", Arnim comments. This statement hit it big with the band and is echoed in the track 'She Was Great'. The band's songs mean different things to all of them – "Every member of the band sees the lyrics differently. Everyone can interpret the lyrics the way they want – that's the cool thing about them." says drummer Thomas. Arnim adds: "Some of the lyrics deal with several stories at the same time. You can look at them from various points of view. I interpret them differently than Thomas. That's not a problem for me, the main thing is that an image is created."
It's also somehow typical that composing, rehearsing and playing live is not enough for these crazy citizens of Germany's capital. Freely adapted from the punk motto "Do It Yourself" the somewhat scatterbrained, but likeable band, takes care of almost all aspects of what is a complex organisation. Torsten works in the Mail Order shop, Arnim helps with management and designs tasteful T-shirts (or at least what he considers tasteful). Bernd takes care of the equipment. Peter has taken on the Herculean task of answering all of the band's e-mails.
See BEATSTEAKS live –
5th June London ULU (SOLD OUT)
Listen to Jane Became Insane!
The Beatsteaks – Jane Became Insane by ADAGLOBAL
GET YOUR FREE TRACK DOWNLOAD (AVAILABLE FOR THE MONTH OF JUNE ONLY) FROM http://www.beatsteaks.com/free-jane