Allo Darlin' – Allo Darlin'
aaamusic | On 05, Jun 2010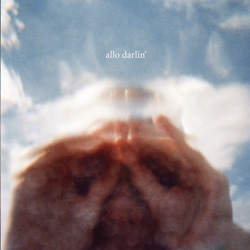 Allo Darlin' is the latest creature coming from Fortuna Pop, that after the success of The Pains of Being Pure at Heart try to reach the top of the indie charts with this four-piece, half from Queensland, half from Kent.
The debut album, with the same title, starts with the most recent single 'Dreaming'. Here the partnership with Monster Bobby (The Pipettes) results in a splendid pop tune that sounds like Tracyann Campbell of Camera Obscura and Stephin Merritt of Magnetic Fields walking hand in hand in a rare sunny day in London.
The voice of Elizabeth Morris is entertaining and so is the sound of  the ukelele that the Asutralian singer bought from Londons' Duke Of Yuke shop in 2006. The feeling of joy listening to these is overwhelming, and increases with "The Polaroid Song" (first single of the lot), Silver dollars, and Kiss Your Lips.
Heartbeat Chill relaxes and drifts us into Hawaiian beaches, while with If Loneliss Was Art we suddenly feel as if we were in the Belle & Sebastian Glasgow.
Woody Allen is a gem that reminds us of the unforgotten Monkey Swallows The Universe, while the coda of the album becomes more emotional with What Will Be Will Be, a sweet tribute to Doris Day.
Allo Darlin' will be a perfect companion for your summer, either while walking to your local park or for a nap under the blessing shade of a beach umbrella.
Author: Lorenzo Coretti