Langhorne Slim - Be Set Free | AAA Music
aaamusic | On 06, Jun 2010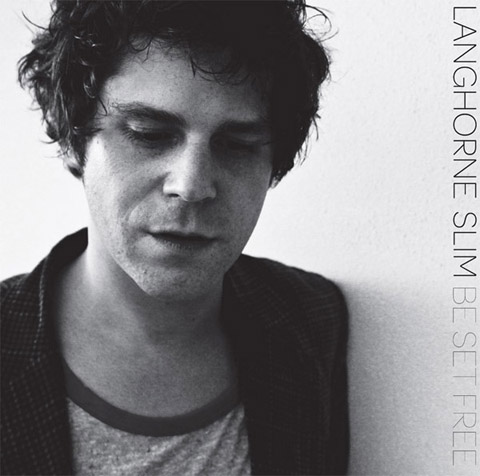 Langhorne Slim third album Be Set Free is set to be his milestone, representing an incredible growth as artist and lyricist. But it's not only his ability as lyricists that will strike the listener: the album sounds raw, as if it was recorded in analogue (now, this would be classy!), with attention to detail and the intention to capture the feeling of it performed live.
The 13 tracks are diverse and all original, making sure the listener doesn't get bored or feels repetition. True, there are similarities which glue the concept of the album together, otherwise we would be talking about a collection, but nevertheless it manages to come across ad a refreshing and mature work.
The Langhorne Slim band melts well with Slim, avoiding the feeling of session musicians in the background. A special mention goes to Sam Kassirer who guests on the album.
The opening track Back To The Wild is filled with piano and violin, setting the scene of a very intense album. But it's not only intensity that's on the offer. Say Yes is a pop tune winking at Springsteen. The real stand out is I Love You, But Goodbye, and not only because it has the most sarcastic yet realistic title ever, but because of its piano and the vocals, in perfect Dylan style.
To confuse the listener here we have a glimpse of folk with Land Of Dreams and rock sparkle with Cinderella, proving that Langhorne Slim talent cannot be caged into a defined genre.
Author: Alessia
Another gem can be found on Sunday By The Sea – with the mesmerizing piano break in the middle of the song, and Leaving My Love, where Erika Wennerstrom (Hearless Bastards) dues on vocals, giving a new, different dimension to the song, and Yer Wrong, which will strike you with the mixture of banjo and piano.
Be Set Free will conquer listener's love for the immediacy of its lyrics, beauty and attention to detailed paid in creating the melodies. This is a beautiful album, a treat for fans of the genre, but it does speak to the souls of all of those who'd never thought they would like this type of music. An accessible album for everyone, yet incredibly refined.