Thomas Tantrum Free Track 'The Last Kiss' – Here It Here!
aaamusic | On 09, Jun 2010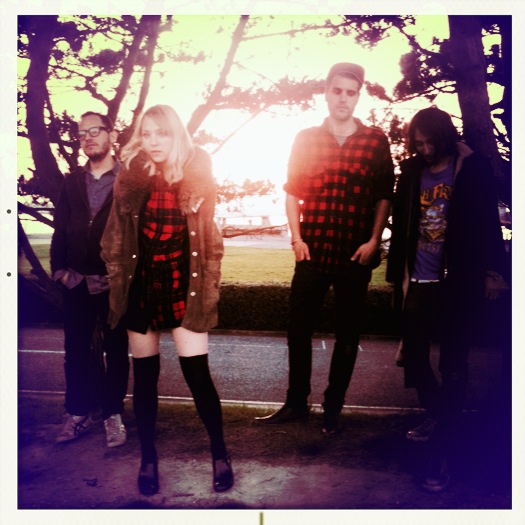 The beguiling Thomas Tantrum are back with the brilliant new track 'The Last Kiss'. It's four minutes of breezy power pop and a welcome return for this four piece from Southampton.
The Last Kiss by Thomas Tantrum
Since the release of their critically acclaimed eponymous debut album and accompanying singles in 2008, the band have been holed up writing and recording the follow up… and 'The Last Kiss' is the first fruits of their labour. It sees a more mature sound for the band and gorgeous front woman Megan's vocals in particular that have progressed from childlike shoutiness to a more grown up purr.
Their second album is due for release in September 2010.
Thomas Tantrum have recently completed their first UK tour since 2008 in support of Band Of Skulls, and will follow it up with their own headline show this coming Monday June 14th at The Lexington.
Thomas Tantum are:
Megan Thomas – vocals, guitar
Dave Wade Brown – drums, vocals
Dave Miatt – guitar, vocals
Jimmy Shivers – bass, vocals