Philadelphia Grand Jury Join Communion Records and announce single details
aaamusic | On 30, Jun 2010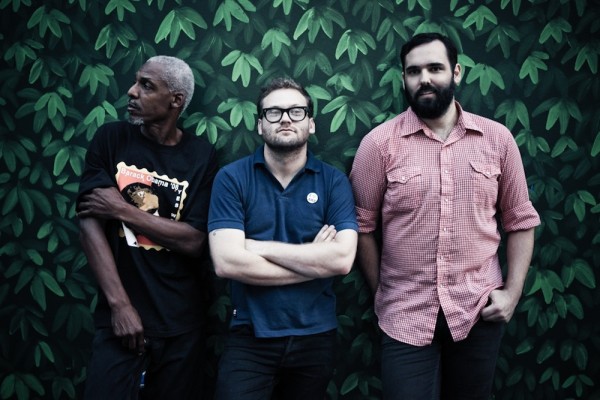 After releasing 'The Good News' 7″ vinyl earlier this year through the Beggar's Too Pure Singles Club (it is the most successful single released on the label in terms of radio play, receiving support from Steve Lamacq, Huw Stephens and John Kennedy), Philadelphia Grand Jury are set to continue this theme with a release of 'Going To The Casino (Tomorrow Night)' on the wonderful Communion Records – run by Ben Lovett of Mumford and Sons and Kevin Jones of Cherbourg.
"When I saw Philadelphia Grand Jury live they blew me away. I've never seen so much energy concentrated into a performance before on top of exceptionally well crafted songs- it was a no brainer for Communion!" says Kevin Jones at Communion Records.
Produced by singer/guitarist/producer Berkfinger (who has also worked on records for The Temper Trap, Architecture In Helsinki and Wolfmother) 'Going To The Casino (Tomorrow Night)' takes on a rawer sound than the previous single.
The single will be available on 7″ ltd black vinyl and as a digital download on 23rd August.
Known for their explosive live show Philadelphia Grand Jury are, according to critics, a "must see before you die" and Drowned In Sound stated the band "play like they are having the time of their lives".
They are currently giving away a free download of 'I'm Going To Kill You' with every ticket purchased when following the ticketing links from www.philadelphiagrandjury.com or www.myspace.com/philadelphiagrandjury .
Full UK tour dates below:
August 2010
Mon 16 Coventry, Kasbah
Wed 18 Sheffield, The Forum
Thurs 19 Glasgow, King Tuts
Fri 20 Dundee, Duke's Corner
Sat 21 Stornoway, Jager Room
Sun 22 Inverness, Hootananny
Mon 23 York, Stereo
Wed 25 Nottingham, Red Room
Thurs 26 Bath, Moles
Fri 27 Truro, Wig & Pen
Sat 28 Birmingham, The Flapper
September 2010
Thurs 02 Tunbridge Wells, The Forum
Fri 03 Exeter, Timepiece
Sat 04 Southampton, Unit
Wed 08 Brighton, Prince Albert
Thurs 09 Guilford, Boiler Room
Fri 10 London, Lexington
Sat 11 Vault, Derby
Sun 12 Newcastle, Academy 2
Mon 13 Stoke, Sugarmill
Mon 20 Bristol, Start The Bus
Tues 21 Leicester, Academy 3
Thurs 23 Sunderland, Plugged In
Fri 24 Liverpool, Academy 2
Sat 25 Oxford, Jericho Tavern
Wed 29 Bath, Moles
Thurs 30 Portsmouth, The Cellars
October 2010
Fri 01 Manchester, Night & Day
Sat 02 Middlesborough, Empire
Sun 03 Sheffield, Plug
Thurs 07 Leeds, Cockpit
Door times 7pm. Regional tickets 4-6 & London tickets 6 in advance and 8 on the door.