Paul Hawkins & Thee Awkward Silences release a free to download triple A-side over the course of the Summer!
aaamusic | On 15, Jul 2010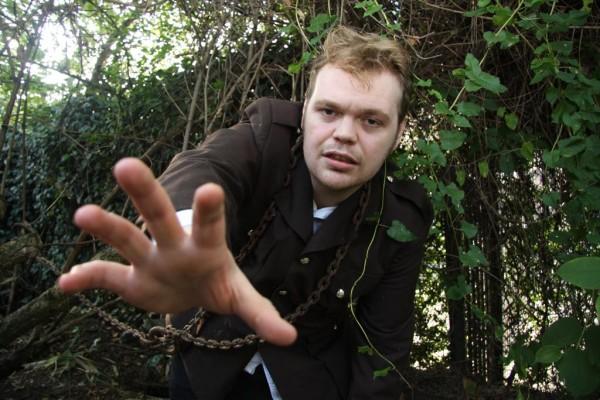 Paul Hawkins & Thee Awkward Silences will release a free to download triple A-side single  via www.jezusfactory.com over the course of the summer.  "The Yellow Castle On The Hill" is free to download now, "I'm in Love With a Hospital Receptionist" will be available from Monday 16 August and lastly "Stop Making a Scene" will be available on Monday 20 September.  A package of artwork, lyrics, videos and more information on the three songs will also be released on that date.  All three songs are taken from the band's recent and critically acclaimed album Apologies to the Enlightenment.
The single will also mark the end of an era for the band.  Firstly the single will be the band's final release as Paul Hawkins & Thee Awkward Silences before they drop an e and become Paul Hawkins & The Awkward Silences instead.  More importantly, after seven singles, one split 7" and two albums, the single will be the band's final release on Jezus Factory records.
Hawkins said "It's been an absolute pleasure working with Jezus Factory for the past three years.  They're a fantastic label and we wish them all the best for the future. I feel it oddly fitting that the Yellow Castle on the Hill charts the fear and uncertainty of someone exchanging the safety of an institution for the risks and dangers of the outside world.  That isn't too far off how I feel about the whole thing at the moment."
Jezus Factory Records' Andrew Bennett added "We still maintain that Paul is indeed a master songwriter and genius lyricist, which has been borne out in the countless outstanding reviews that our records with him gained.  Perhaps now it is time for the band to become as commercially acclaimed as they are critically…
"For us personal highlights will include getting the band their first BBC Radio One Session, hitting BBC One Independent label of the week twice with Hawkins songs at the helm, the sight of Hawkins getting carried through the crowd and security getting called in to handle the crowd at Shunt, every performance at the 12 Bar Club, playing bass with the band at Latitude festival and of course every time Paul confronted a sometimes confused and frightened audience member.
"We would like to give special recognition to Ian Button; drummer and producer of Thee Awkward Silences, a true gentleman and the glue that holds all the chaos of the band (almost) in place."
Paul and the band are currently working on their third album – provisionally titled How We Lost the War – which should be out early next year.  Before then a song from the recording sessions, entitled Perpetual Motion, will appear on a Helen Llewellyn Product 19 Records compilation album of songs inspired by the May General Election.  Details of this to follow.