LCD Soundsystem & Hot Chip announce co-headline shows
aaamusic | On 16, Jul 2010
LCD Soundsystem recently released their third album 'This Is Happening' to mass critical acclaim. Since then, the speculation has continued to build that this is their final album and the prelude to the end! Anyone who witnessed their recent sold-out headline tour of the UK, Wireless headline show and rapturous Glastonbury performance will know that LCD are still one of the most explosive and relevant live bands around today. Currently in mainland Europe on a festival trail, they return to the US heading to Japan, Korea, Australia (for another bunch of shows with Hot Chip) before returning to the UK later this Summer for Reading/Leeds, Electric Picnic & Bestival.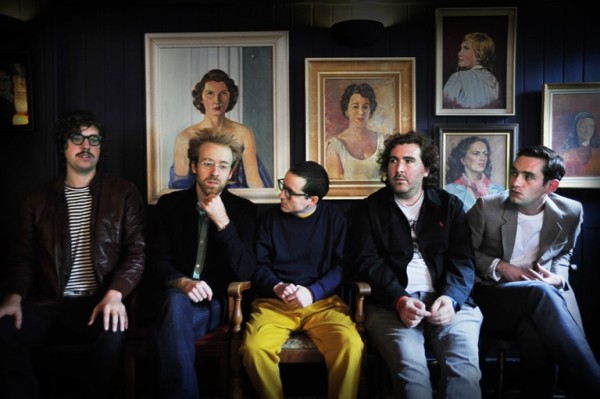 The 5-headed pop colossus known as Hot Chip have an enviable live reputation. With an arsenal that includes hits 'Over and Over', Ready For The Floor', 'Boy From School' & 'One Life Stand' to name but a few, the band continue to tour the summer festivals before heading to the U.S. for their biggest headline shows to date at New York's Summerstage in Central Park and 2nd on the bill under Lady Gaga at the Lollapalooza Festival in Chicago. Having recently stormed Glastonbury as penultimate headliners on the Other Stage and still fresh from the critical acclaim showered upon them for their fourth long player, "One Life Stand" which garnered their first Radio 1 A-list single (One Life Stand) and lead to collaborations with likes of Peter Serafinowicz and Bonnie Prince Billie (I Feel Better), Hot Chip continue to prove they are one of the most interesting, forward thinking and most loved bands in the UK today.
Together this marks one of the most interesting & un-missable tours of the year. The dates go on sale on July 23rd at 9am.
LCD SOUNDSYSTEM/HOT CHIP UK Tour 2010
Wed 10-Nov-10 London Alexandra Palace UK            0844 5765483
Fri 12-Nov-10 Cardiff Arena UK                                     02920224488
Sat 13-Nov-10 Sheffield Magna Arena UK                    0870 2643333
Mon 15-Nov-10 Manchester Apollo UK                        0844 4777677
LCD Soundsystem – "This Is Happening" is out now on DFA/Parlophone. Their new single 'I Can Change' is released on July 23rd.
Hot Chip – "One Life Stand" is out now on Parlophone.