Department Of Eagles – Archive 2003 – 2006
aaamusic | On 19, Jul 2010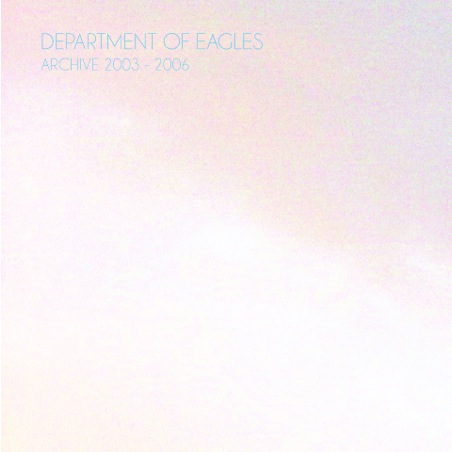 Soundtrack for a folk-tale: this could be the best way to describe exhaustively 'Archive 2003-2006' in four words.
Six songs and five sketches coming straight from Daniel Rossen, voice and guitar of Grizzly Bear, and Fred Nicolaus, produced by multi-instrumentalist Chris Taylor, member of Brooklyn-based quartet too.
'Archive 2003-2006' gathers the works composed in the hiatus between 'The Whitey on the Moon', then reissued as 'The Cold Nose', and 'In Ear Park', the critically acclaimed album of 2008.
It's hard to find any difference between DOE and Grizzly Bear in songs as 'Deadly Disclosure' and 'While we're Young', though echoes coming from Fleet Foxes and Van Dyke Parks' orchestrality are present throughout the whole album.
'Brightest Minds' is a Dyonisian dance on the shores of Okkervil River that lead towards the syncopated perfection of 'Flip' before the well deserved refreshing sleep of 'Golden Apple'.
In the middle stand the five instrumental whims, folk versions of Joakim's monsters, coming out as anachronistic dreams from the cinematic mind of this duo. As harrowing as compelling, this album won't certainly reach the depth of 'In Ear Park', but will soothe the summer heat as a gentle breeze.
'Archive 2003-2006' is out tomorrow, 20th July, through Bella Union.
Author: Lorenzo Coretti