David E Sugar Gives Away Free Disco of Doom Remix
aaamusic | On 20, Jul 2010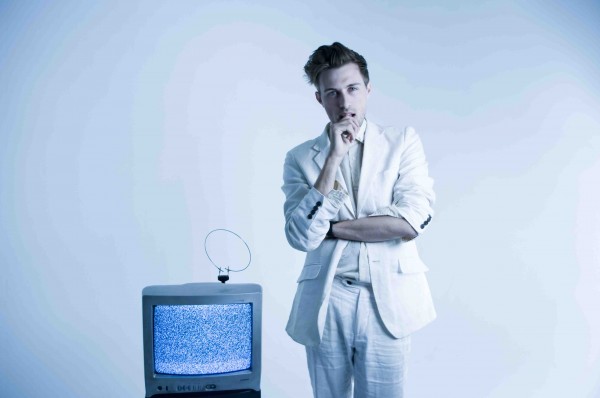 Regarded by his peers as one of the most creative artists around, David E. Sugar has firmly cemented himself as one of the most promising talents on the UK underground. A multi-talented singer, songwriter, producer and the latest signing to Rob da Bank's label Sunday Best, his new single 'Party Killer' looks set to get the festivals and dancefloors moving this summer.
Party Killer is the perfect antidote to mundane indie-electro. David's spitted spiky vocals cut through the intricately layered guitars and samples that make up this buoyant portion of precision perfect pop to complete a sure fire stone cold killer tune. If there's one thing that's for sure, kill the party is the last thing this track would do.
David initially made a name for himself as a pioneer of 'Chip-tune' (think early 90's computer game soundtracks dragged through an iMac) with the help of his Nintendo Game Boy and other toys like ET's favourite the 'Speak & Spell'. And he has toured the World with Calvin Harris, Digitalism, Hadouken and Deadmau5.
Before signing with Sunday Best, David's single 'Oi New York, This Is London' was used to launch Joe Hot Chip's Greco-Roman label and he has also previously released music on that celebrated vanguard of groundbreaking electro, Kitsuné. 'To Yourself' was released as a single and also featured on their Kitsuné Maison 5 compilation while 'Although You May Laugh' featured on Kitsuné Maison 6. The latter also makes an appearance on his forthcoming debut album due this Autumn.
'Party Killer' will be released as a double A side 7" single backed with non-album track 'Travel Light' while the digital formats will feature remixes by Disco of Doom, Adam Smith, The Phenomenal Hand Clap Band, Renaissance Man and Sunday Best's own re-take.
The video for Party Killer,created by Lewis Arnold & Phil Barber, uses crafty projection techniques to capture an artistic and imaginative take on David's performance. A 'blank canvas' of David interacts with images of himself to mesmerizing effect! Check out the video:
David's live shows and forthcoming album (due for release early October) feature the talents of a live band; a fresh direction to his previous work.
With support from radio presenters such as Zane Lowe, Jon Hillcock, Kissy Sellout, Eddie Temple-Morris, Joe Ransom and DJs such as Jesse Rose, Hot Chip, Tom Findlay (Groove Armada), Sinden and Hervé it's not surprise he's now on the verge of mega stardom.
Buy here: http://itunes.apple.com/gb/album/party-killer/id382254603
LIVE:
10 Jul – Oxegen Festival, Ireland
30 Jul – Camp Bestival, Dorset, UK
29 Aug – Creamfields Festival, Liverpool
10 Sep – Bestival, Isle of Wight, UK
Get your David E Sugar – PARTY KILLER [DISCO OF DOOM REMIX] David E Sugar – PARTY KILLER _DISCO OF DOOM REMIX here!