Philip Selway Announces London Show Plus Download A Free Track Here!
aaamusic | On 22, Jul 2010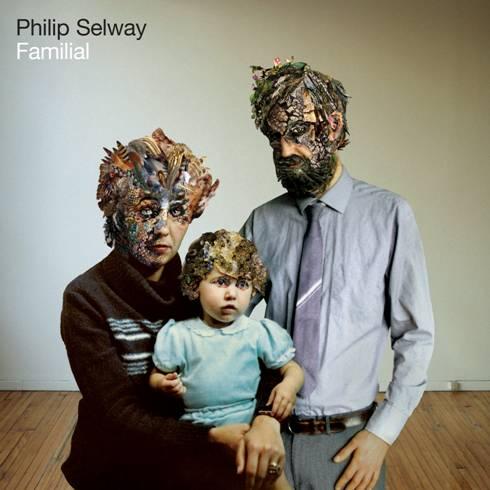 With anticipation mounting around the release of his debut solo album – "Familial" – on 30th August, PHILIP SELWAY has announced news of a London headline show at Bush Hall on 13th September…
Saturday 4 September – IRELAND – Electric Picnic
Saturday 11 September – ISLE OF WIGHT – Bestival
Sunday 12 September – LARMER TREE GARDENS – End Of The Road Festival
Monday 13 September – LONDON – Bush Hall (£11 – headline show)
Tuesday 14 September – LONDON – Royal Festival Hall (with Wilco)
Wednesday 15 September – NEWCASTLE – Academy (with Wilco)
Thursday 16 September – GLASGOW – Barrowland (with Wilco)
For those yet to sample the beguiling beauty of Philip's music you can download the track "By Some Miracle" from his website http://www.philipselway.com/
"Familial" is released 30th August on Bella Union records…
"Familial" is a collection of sublimely fragile, haunting and heartfelt songs that will surprise many, and not only because drummers traditionally don't do this kind of thing. "Familial" is so persuasively good, it sounds like Selway has always been a singer-songwriter.
The seeds of Selway's solo album were to a degree planted back in 2001 when Neil Finn (of Crowded House and solo fame) organised an impromptu gathering of talent, including Johnny Marr, Eddie Vedder, Lisa Germano, former Soul Coughing bassist Sebastian Steinberg and Radiohead's Ed O'Brien and Selway, in aid of charity. The resulting album – "7 Worlds Collide" – was credited to Neil Finn and Friends, but when he revived the project in 2008 the singing/songwriting was divided among the ranks, which also now included members of Wilco. As the ensemble beavered away on three floors of Finn's Auckland studio, Philip came up with "The Ties That Bind Us", with which he made his singing debut (as a lead vocalist), in Auckland in January, 2009. That song, and an earlier number, "The Witching Hour", were recorded for 7WC's "The Sun Came Out" album, released in August of that year.
Back home, Selway asked Courtyard Studios' resident engineer and producer Ian Davenport to help produce the forthcoming sessions. Then Selway invited Germano, Steinberg, Wilco drummer Glenn Kotche and multi-instrumentalist Patrick Sansone to come and make the record with him. Yet despite the rock pedigree on show, Familial is as far from a rock record as you'll get. But neither are its ballads defined by folk, but something much wider and more contemporary. Curiously, there's very little defined drums on the record, with more percussive loops/textures. Sometimes the beats and instrumental colours are so subtle, it sounds like the acoustic air in the room is setting the mood. It leaves space for the lyrics, which clearly come from the most intimate of places…