WEST COAST SEATTLE BOY: THE JIMI HENDRIX ANTHOLOGY
aaamusic | On 09, Aug 2010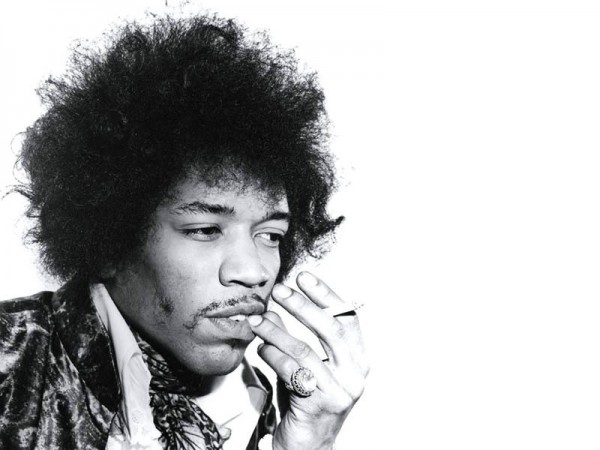 MONUMENTAL JIMI HENDRIX CATALOGUE PROJECT WITH DELUXE EDITIONS OF BBC SESSIONS, LIVE AT WOODSTOCK, BLUES & MORE TO BE RELEASED ON 18 OCTOBER 2010
Experience Hendrix LLC and Sony Commercial Music Group proudly announce the release of West Coast Seattle Boy: The Jimi Hendrix Anthology, a definitive career-spanning four CD box set that tracks Hendrix's remarkable journey from R&B sideman to international stardom. Released 18 October 2010, the deluxe set is filled with previously unreleased Jimi Hendrix Experience recordings plus demos, alternate takes and more.
The first ever release of its kind, West Coast Seattle Boy: The Jimi Hendrix Anthology will include a new Hendrix television documentary directed by the Grammy award winning Bob Smeaton (Beatles Anthology, Festival Express, Beatles: The Studio Recordings). The television documentary will air on British television in October, with more details to follow.
This long awaited Anthology is a culmination of the second wave of 2010 Jimi Hendrix titles Sony Commercial Music Group's next round of releases from the artist Rolling Stone magazine called the greatest guitarist of all time will include deluxe editions of Jimi Hendrix Experience: BBC Sessions and Jimi Hendrix: Blues, his legendary Live At Woodstock performance, and Merry Christmas & A Happy New Year, the highly collectible Jimi Hendrix Christmas EP.
Originally released in 1994, the Jimi Hendrix: Blues album features 11 blues performances recorded by Hendrix between 1966 and 1970 showcasing the guitarist's mastery of the 12-bar form.  The new deluxe edition comes packaged in a six-panel digipak with an expanded, 36 page booklet and includes a bonus DVD featuring an expanded, 30 minute version of "Jimi Hendrix and the Blues" from the Martin Scorsese Presents The Blues series.  Directed and Produced by Alex Gibney, Janie Hendrix and John McDermott, the film features interviews and live performances not seen in the original PBS television broadcast.
The edition of Jimi Hendrix Experience: BBC Sessions brings together recordings from Hendrix's appearances on a variety of BBC radio and television broadcasts from 1967 through 1969.  The two CD Jimi Hendrix Experience: BBC Sessions comes packaged in a six-panel digipak and includes a never before released 30 minute bonus DVD documentary.  The film features the group's famed January 1969 appearance on "Happening For Lulu" which featured Hendrix interrupting the live broadcast to perform a ferocious rendition of Cream's "Sunshine Of Your Love" together with interviews with Jimi Hendrix Experience bandmates Mitch Mitchell and Noel Redding as well as BBC staff producers Jeff Griffin and Bernie Andrews detailing the legendary sessions.   The acclaimed 2 CD set includes Hendrix's unique interpretations of such classics as Bob Dylan's "Can You Please Crawl Out Your Window?," Muddy Waters "Hoochie Coochie Man" [with noted British blues enthusiast Alexis Korner on slide guitar], the Beatles "Day Tripper" as well as two songs featuring the dream pairing of Stevie Wonder with Hendrix.  A single CD "best-of" the BBC Sessions will also be available.
Jimi Hendrix's watershed Live At Woodstock album, the artist's most popular live performance, will be reissued in a two CD set, available in both digipak and brilliant box configurations.
Merry Christmas & Happy New Year, the Jimi Hendrix seasonal single, features the celebrated 1969 medley of "Little Drummer Boy," "Silent Night," and "Auld Lang Syne" backed with "Three Little Bears."  Merry Christmas & Happy New Year will be reissued as a CD.
Earlier this year, Sony Commercial Music Group's first round of Jimi Hendrix titles opened with the release of Valleys of Neptune, a long-awaited album of previously unavailable Jimi Hendrix studio recordings. The album saw outstanding praise with chart topping success around the globe reaching and debuted on the Billboard 200 best-selling albums chart at no.4. A testimony to the enduring vitality and importance of the trailblazing artist-guitarist-performer, Jimi Hendrix had five albums in America's Top 100 in March 2010.
"Jimi's music is as alive today as it was 40 years ago, and the success of our most recent releases with Sony Commercial Music Group provides thrilling confirmation.   We have long maintained that the power of Jimi's music and the power of his message would stand the test of time and provide its own bridge to the future," said Janie Hendrix, CEO of Experience Hendrix LLC. "Being partnered with Sony Commercial Music Group enables us to reach a more global audience with that message.  And the best is yet to come.  What we have in store will propel Jimi into a new decade, with unseen footage and unheard versions of his songs that will absolutely amaze today's music lovers. And we're confident that the distribution is in good hands, opening the door to new and fresh markets.   The focus of our endeavors is, and always will be, all about Jimi's music."
*FULL TRACKLISTING TO BE ANNOUNCED SHORTLY*
* * * * *
About Experience Hendrix L.L.C.
Founded by James 'Al' Hendrix, Jimi's father, in 1995, Experience Hendrix, has been managed since its inception by the family members handpicked by Al during his tenure as Chairman.   It is the official family company charged with managing the music, name, image and likeness of Jimi Hendrix. As a part of their daily operations, Experience Hendrix and Authentic Hendrix oversee Jimi's timeless legacy on a worldwide basis.