Mirrorkicks – On TV
aaamusic | On 09, Aug 2010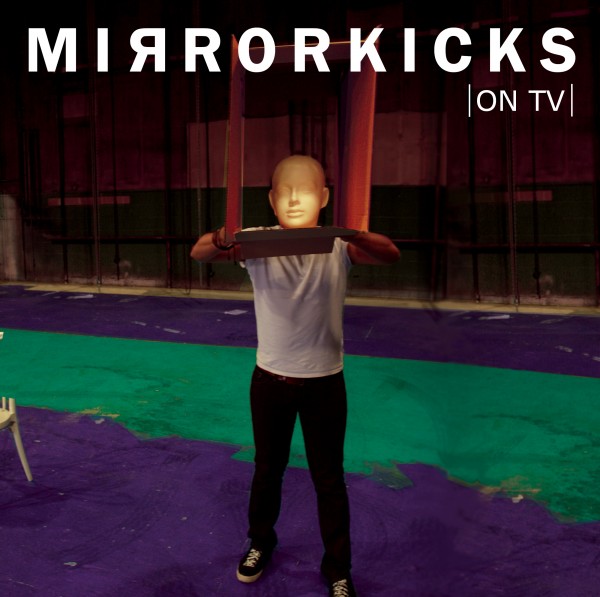 The first thing that strikes me about The Mirrorkicks' new single is the sense of keening urgency. From the wailing synths to the pseudo-march of the drumbeat to the stuttering guitars to the throbbing bassline, the intro not only builds up in a literal sonic sense, but within thirty seconds there is a palpable atmosphere of tense hurry that hooks the listener from the outset, the devastatingly simple riffs building up to create something not necessarily catchy but nonetheless mesmerising as it hurtles onwards. The verses are barely contained in a framework of the riffs, incredibly tight rhythmically and yet melodically only showing the barest of bones, before it bursts forth in the true driving power of the chorus, passionate singing blending with whirling bass, a maelstrom of distorted guitars, and yet more crashing cymbals. The whole thing feels about ready to explode at any point, particularly at the bridge and solo, where it almost does, the solo sounding like a musical representation of a dinosaur fighting a robot, before this sound is pulled back into containment for the final chorus.
To play genres with 'On TV' would be hard at best. It is part rave-rock in the aggravated synths and cymbal abuse, part UK rock (without being Britpop) and holds a considerable debt to the 90s grunge scene in its use of dynamics and heavily distorted guitars. The clean, melodic vocals bear a power somewhere between rock and metal, which compliments this musical style almost perfectly.
I would say that the only thing preventing me from writing a rave review is the production – it brings the whole thing down and makes an otherwise exhilarating track feel a little flat and sterile, which is a shame given the admirable musicianship and obvious energy put into it. However, with 'On TV', The Mirrorkicks have created an accessible and exciting rock song that manages to blur subgenres without becoming confusing, and manages to hook listeners in with style and ease.
Author: Katie H-Halinski