Bearcraft – Yestreen
aaamusic | On 11, Aug 2010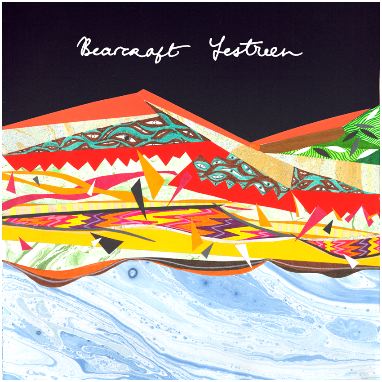 Out on the 16th is Bearcraft's genre-defying new album, Yestreen. Combining elements of seemingly polar opposite genres (in this case, folk and electronica) isn't always easy, but somehow Bearcraft pulls it off.
The record opens with the retro-gaming inspired Hero Gets To The Castle. The track combines Crystal Castles-esque electronics (that wouldn't sound out of place in a Super Nintendo game) with Bearcraft's alternately dreamy and ghostly vocals. The result is a great opening track that grabs your attention and leaves you dying to get to know the rest of the album. It's lucky then that this talent doesn't falter after the first song – Yestreen is a consistently satisfying record, from catchy upcoming single The Werewolf to the quiet, slow-burning Polly's Garden.
This record is a must-listen for anyone with even a vague interest in good music. It'll please fans of almost every genre – aspects of indie rock go hand in hand with hyperactive electro perfectly. I could draw comparisons with Bearcraft and a number of different, great acts (at points the sound brought to mind Of Montreal, at other times indie rockers Tokyo Police Club), but in the end this album has a great sound all of its own; take from it what you will.
Author: Katharine Sparks