Kurran and The Wolfnotes single out September 13th‏
aaamusic | On 12, Aug 2010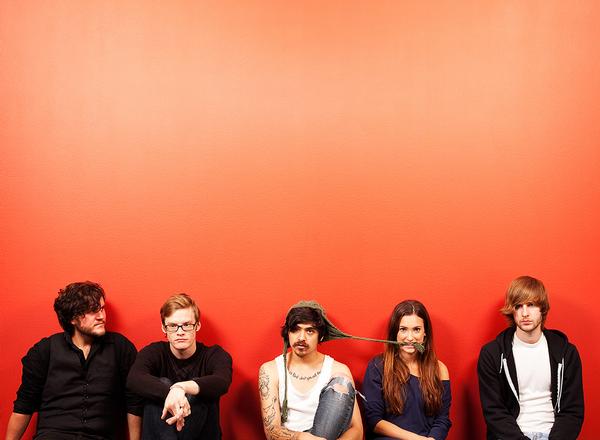 Kurran and the Wolfnotes release the eagerly awaited single 'Your Four Limbs' on September 13th through Chess Club.
A perfect example of how this band have brought an unmistakable noughties twist to the alt-folk sound, with an playful hint of The Strokes complimenting the otherwise straight up trad-sound. New Yorker Kurran Karbal's faltering, heartbroken croon and textbook Isle of White Festival circa-1968 guitar jangle it's half medieval minstrel, half basement bar sleaze.
Listen to 'Your Four Limbs' http://soundcloud.com/workit/kurran-and-the-wolfnotes-your-four-limbs/s-MzpO5
While their sound may lend itself to comparison to a whole host of their contemporaries Kurran doesn't see his band as a flash in the pan. He's never more sincere than when he says, "I look and see bands like Radiohead who have amazing discographies and I want to be able to look back in twenty years and say, 'Yeah, every single one of these albums speaks for a part of my life"
The 5-piece, already with a single release under their belts and recent show-stopping performance at Latitude, plan to tour in September and will be announcing dates soon. In the meantime they are working on their debut album.
Kurran and the Wolfnotes  live dates
12th August – Ban Jam @ Proud Gallery, Camden, London
23rd September – Reeperbahn Festival, Germany