The Orb feat. David Gilmour Unveil details of 'Metallic Spheres' project
aaamusic | On 18, Aug 2010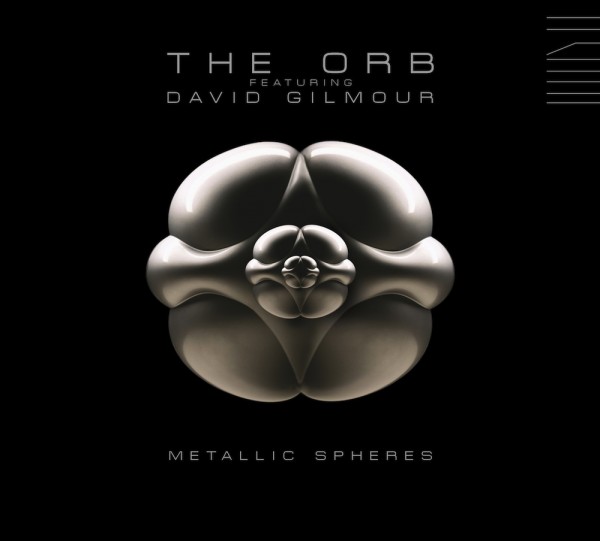 Columbia Records will release Metallic Spheres by The Orb featuring David Gilmour on Monday 4th October.
The Orb, the successful and influential UK 'ambient/house' collective, came to collaborate with David Gilmour after working together on a version of Graham Nash's "Chicago" for a charity project. Youth (aka Martin Glover), a frequent Orb accomplice, was invited to create a remix, and he and Alex Paterson, as The Orb, were so energized by the task that they continued working until it was an album-length entity. Having asked Gilmour to bring his guitars to Youth's studio in South London to prolong and enrich their new creation, the trio worked up a sonic mixture in a range of styles. Thus, the Metallic Spheres project was born.
Metallic Spheres is designed to be heard in two parts – 'Metallic Side' (24'48"), and 'Spheres Side' (25'09").  Also present are five musical sub-divisions in each part. The album uniquely utilizes David Gilmour's discernable electric guitar and lap steel guitar, Alex Paterson's sound manipulation, keyboards and turntables, and Youth's bass guitar and keyboards. The album will be available in the following formats:
Standard CD
Double CD: The second disc is a 3D60 mix – www.3d60.co.uk – of the album which allows the listener to experience the album in three-dimensional sound
Standard album Download
Double album Download
Double LP
Artwork, continuing and expanding on The Orb's spatial art style, has been created by longtime Orb visuals designer Simon Ghahary.
Additionally, special laser light shows created specifically for the release of Metallic Spheres will be shown to the public in early October in New York and Los Angeles.  More details to follow.