Savoir Adore – In The Wooded Forest
aaamusic | On 23, Aug 2010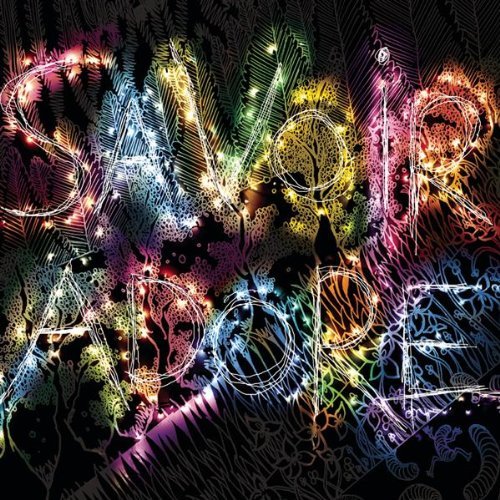 So, an Indie band from Brooklyn with a French name and a glowing cover. All good so far! I was unsure what to expect from Savoir Adore's LP – In The Wooded Forest, but I knew it would certainly be listenable. With the first track came a distinct sense that this would be an individual album. The minimal drums and sustained synths complemented the svelte vocals, and even when the track increased in tempo, the mastering ensured it stayed well balanced. We Talk Like Machines, begins with muted drums and simple, but fitting bassline. With a feel of The Teenagers, it drives on the album well, and again the simple vocals add a lot. Up until track 3, I had no idea about the musical prowess of Savoir Adore, however with the interesting 7th chords, suspensions, and odd chord progressions, came a new appreciation of this experimental sound. Passing through a few minutes of wombats-esque, the tone of the album slows with Sarah's Secret; 2:40 of soothing harmony. Track 6, the namesake of the LP brings us nicely back from the cooling drop with well thought out synths and a lovely bass drive, along with distant, wordless vocals and dreamlike pads.
Soon after, the album takes a turn to the conventional acoustic, with an excellent grace-note filled guitar part and minimal use of synths and beautiful vocals with a distinct intention behind them, in contrast to the very "up and away" style of the previous lyrics. However as soon as we start to get used the mellow guitar, it gets ripped away and replaced with an overdriven guitar, which I must admit jarred me slightly. If any track could be considered out of place, it is Bodies, nonetheless the track does have its merits and is certainly possible to listen to and enjoy. Another contrast comes next, with chorus-effect vocals and a lovely, if not slightly odd progression, Transylvanian Candy Patrol is a must-hear of this album.
Take Hollow Lane refers back to the minimal drums and vocals of the early tracks, with synthesizers playing a moderate part in the overall texture and providing another excellent addition to this CD. The driving triplets of Farewell My Love move it on perfectly without even a hint of rush. With the cymbals in the background helping to create a semi-dreamscape in the mind of the listener, overall this track takes the album in yet another direction, with beautiful results. After another calm track, In The Wooded Forest finishes with a chilled out and soothing outro in the form of The Garden.
This whole album takes the mind through a dreamscape full of a mix of every emotion you can imagine, whilst seeming slightly indecisive at times. The changeable nature of Savoir Adore's style definitely lends itself to an experimental album such as this. I heartily recommend this LP, especially after you've had a tough day and need a calming influence.
Author: Francis Windram