Jaymo & Andy George Announce New Music Video
aaamusic | On 31, Aug 2010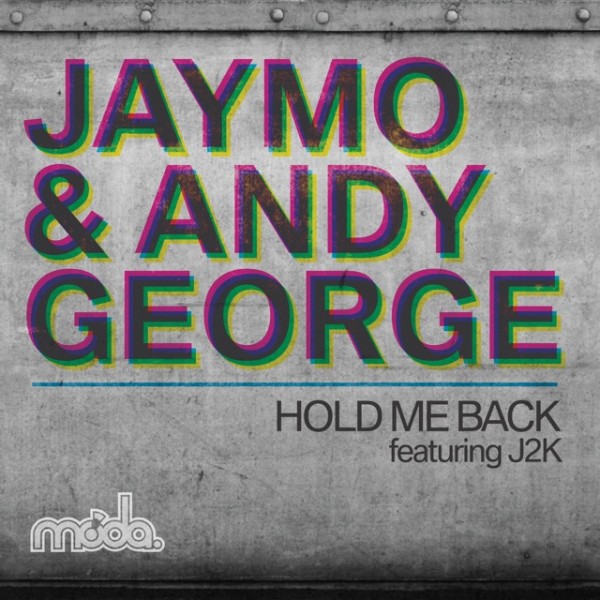 'Hold Me Back' is the first full release from Jaymo & Andy George, an almighty floor-shaking anthem featuring Roll Deep's J2K.
Jaymo & Andy's previous club productions and remixes for Miike Snow, Passion Pit and Fenech-Soler have earned them an army of fans including Fake Blood, Annie Mac, Crookers, Kissy Sell Out, Jack Beats, Armand Van Helden and many more.
'Hold Me Back' displays the fervent disregard for genre boundaries that has become Jaymo & Andy's trademark, and, while a dead cert to keep the above tastemakers happy, this is further evidence of their significant crossover potential.
Like many of their rising star peers, while no one was looking, Jaymo & Andy were busy applying the diy ethic of old, starting their Moda club night in Lincoln with a bunch of mates and creating Northern England's most exciting party in a generation. It's anything-goes-as-long-as-its-good soundtrack provided a refreshing change to the strict musical confines that characterised club culture for most of the Noughties.
From its austere, word of mouth beginnings in a dimly lit bar, Moda has grown into a UK club phenomenon, with 1600 capacity warehouse parties at Lincoln's Engine Shed, events across the country, a weekly residency in Ibiza at Wonderland, and nocturnal forays lined up in Europe's capital cities.
Born out of the club night and the scene that sprang up around it, Moda Music began as an outlet for the residents and their music. With Jaymo & Andy at the helm, the label has quickly become a flagbearer for next generation electronic music, with releases from the likes of Tom Staar and The Requesters, and Fenech-Soler's 'Stop & Stare', one of the biggest indie singles of 2010 so far.
Now firmly ensconced within Radio 1, Jaymo & Andy broadcast their show to millions worldwide. Renowned for pushing cutting edge music, the pair's presenting talents have seen them make frequent raids into the station's daytime schedules, including taking over Chris Moyles' show during the May Bank Holiday and co-hosting and covering for the likes of Annie Mac, Kissy Sellout, and Zane Lowe.
Remixes for 'Hold Me Back' come from Beataucue, Thomas Gandey, and Subskrpt.

Buy it here:
tinyurl.com/hmbitunes
tinyurl.com/hmbbeatport
Watch the video for Hold Me Back here: