Goo Goo Dolls Unveil New Album Tracklist
aaamusic | On 03, Sep 2010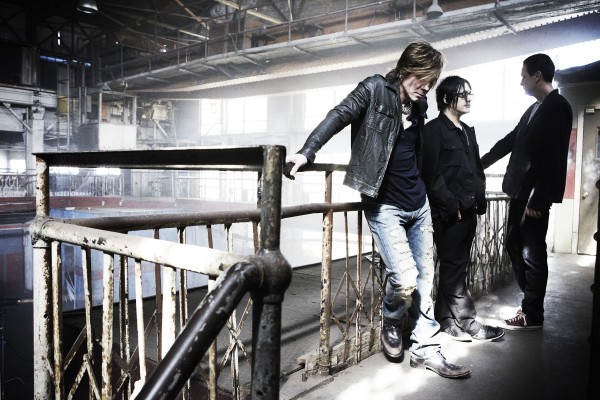 Goo Goo Dolls are back with their first studio album in four years. The Grammy-nominated band will release their ninth studio album, "SOMETHING FOR THE REST OF US", on August 30th 2010. The album features the band's first single, "Home", which will be released on August 23rd.  Things are looking good already, as the first single from the album –"Home" is on the Radio 2 A List.
The album was produced by Tim Palmer (U2, Pearl Jam, David Bowie) with additional production by Butch Vig (Green Day, Nirvana, Foo Fighters, etc.) John Fields (Paul Westerberg, Jimmy Eat World) and Goo Goo Dolls.
The result showcases more of the well-crafted songs and timeless lyrics that have been such an integral part of the Goo Goo Dolls' continuing success. Written and recorded over the past couple of years, "SOMETHING FOR THE REST OF US" delivers another dose of emotionally charged, well-crafted rock songs such as "Sweetest Lie," "One Night," and "Soldier." With his songwriting, singer John Rzeznik confronts some of the issues that have become part of many people's everyday lives:
"I wanted some of the material on this album to address the disillusionment of the difficult period we live in; I wanted to give a voice to the emotional uncertainty that accompanies hard times. "So many people are struggling to keep it together through tough economic conditions and two wars that seem to have no end in sight. The ones who bear the brunt of these burdens are everyday people. That's who I want to speak to."
"SOMETHING FOR THE REST OF US" is the follow up to 2006's Let Love In, which marked the Goo Goo Dolls' 20th anniversary as a band. The album spawned several Top 10 singles, including "Better Days," "Stay With You," and the title track, which gave them their record-breaking twelfth Top 10 hit. Their thirteenth, "Before It's Too Late," appeared on the blockbuster Transformers soundtrack. Goo Goo Dolls have racked up four Grammy nominations and sold more than 10 million albums.  Rzeznik has also been the recipient of the Hal David Starlight Songwriter Award.
The track-listing for "SOMETHING FOR THE REST OF US" is as follows:
"Sweetest Lie"
"As I Am"
"Home"
"Notbroken"
"One Night"
"Nothing Is Real"
"Now I Hear"
"Still Your Song"
"Something For The Rest Of Us"
"Say You're Free"
"Hey Ya"
"Soldier"
Goo Goo Dolls have already taken to the road in the USA on a tour that lasts until August 29th, and tour the UK in November, starting in Glagow on November 7th.