Dog is Dead: "Don't ignore your hometown!"
aaamusic | On 12, Sep 2010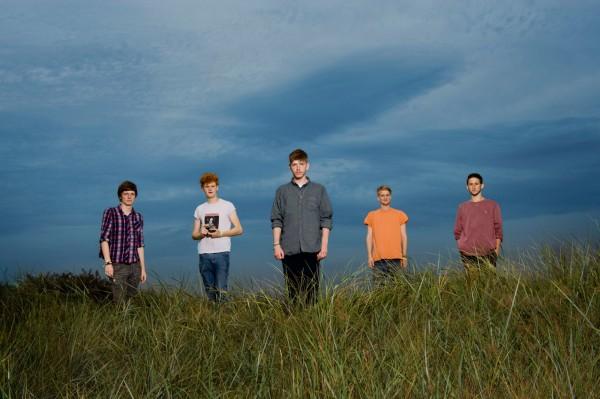 Dog is Dead are one of the most exciting acts in the UK, definitely one to watch. Unless you live under a cage, you must have heard Young – their latest single. If you haven't shame on you!
AAAmusic: Tell us you got together as a band and about your first gig playing together.
Dog is Dead: We were all best friends from School except for one of us who the other guys met at a rehearsal for a play. Our first gig was at our friends party on a farm in the countryside in Nottinghamshire in front of around 200 people.
AAAmusic: Can you share with us some insights on your new single Young? What inspired it etc..
DiD: Young is actually a lot darker then you'd probably imagine, it's a nice 3 minute 30 pop blood bath. It's difficult to pick out the inspiration for the song, I wrote it when I was 17 and just left school, but it's not about that.
AAAmusic: How was it to play the BBC introducing stage at Glastonbury?
DiD: Incredible. I think the biggest thing was what we actually got out of it. You can never expect a great crowd and reaction at things like this, and we were very lucky.
AAAmusic: You already supported big names, such as OK GO. How is it to open for such bands? How was the audience reaction to the music like?
DiD: Supporting big names is always nice, it's great having a certain pressure but with nothing to lose. Quite often people have a predisposed feeling of hate towards 'support bands' so it's a nice challenge to impress people who aren't naturally interested in what your band is about. With bands like OK GO and infact most bands we seem to go down a treat.
AAAmusic: How's the tour going so far? Any plans of European dates?
DiD: We've done a couple of early dates and we have a weeks break before we delve into the bulk of the tour, so far it's been promising. I'd love to be playing in Europe, I think that'd be under consideration next year, we're still new to most of the UK at the moment so one thing at a time.
AAAmusic: When can we expect the album to be released and what will it sound like?
DiD: We're in the finishing stages of writing the record, I'm still unsure of when it'll be released, most likely early to mid next year I guess. I'm hoping it's going to shock people, it's not just going to be a collective of pop songs, the plan is for it to sound like a film score or something. It sounds very big and at times dark, there's still something for everyone though.
AAAmusic: Can you tell us who are your main influences?
DiD: I'd struggle to, there's so many. A lot of 80s pop bands, American punk bands, Folk music, world music. All sorts.
AAAmusic: On the current scenario, which bands/solo artists do you like?
DiD: Avi Buffalo, Local Natives, War Paint are on the stereo. We're big fans of Arcade Fire, Wild Beasts, Fleet Foxes too. 
AAAmusic: Any advice you can give to bands out there?
DiD: We're definitely not in the position to give advice. However I think it's very important not to ignore your hometown and build a following there. The rest of the world has to come second.