Phantom LImb – Live In Bristol
aaamusic | On 12, Sep 2010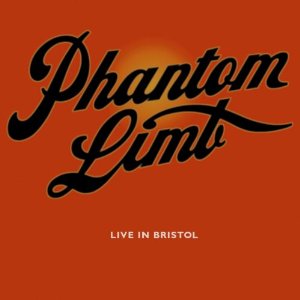 Live play is the arena many a band and artist can either prove themselves as a passionate contender for greatness, or fall flat as they are defeated by a lack of the magic that marks out a truly gifted performer. By this logic, a recording of a live performance may at first seem a redundant principle, possessing neither the polish of a studio recording, nor the immediacy and atmosphere of the performance it came from. However, if done right, an honest live album can give an entire new side to band, or be a reasonable if not impressive representation of a live act. Phantom Limb's sublime yet understated 'Live In Bristol' is just that – a tender, intimate recording of a hometown show.
Possibly the most noticeable aspect of this band, both recorded and live is the divine voice of their frontwoman, Yolanda Quartey. In possession of a fine vocal range and a stunning ability to not only hit each note with jaw-dropping accuracy but also the gift of being able to coax and push the same emotional power into each breath, she dominates the recording with assured presence in songs such as the beautiful yet inexplicably visceral 'Tumbling Down' with its incredible melodic and emotional impact, however this is no singer's ego-trip. Tracks such as 'I'll Have Mercy', while undoubtedly showing Quartey on fine form, showcase the band's laid-back and yet almost perfect gospel-blues soul musicianship. The guitar contains enough blues in the inflection and melody to create real emotional weight, yet the soul keyboards add a whole other dimension to the band's sound, and the laid-back drumming adds a gentle backbone to the proceedings. 'Good Fortune' is similarly another bluesy country track with gentle piano flutters and charming melodic guitar accompanying Quartey's majestically tuneful vocals as they tug exquisitely at the heartstrings.
Their cover of 'Angel Of Death' is a chillingly beautiful track, driven largely by gentle piano and Quartey's incredible vocals, underpinned by gospel choir style backing vocals, turning a bleak country song into a stately gospel-blues track.
'Waiting Around To Fall' is, in a nutshell, angelic. The piano and bass blend together to create what is almost a musical heartbeat to hold up the country style melodicism of the guitar and the hoarse high end of Quartey's range. The drums fade into the background without being drowned out – if the listener wants to listen to the drums, they are easily identifiable but they are never obtrusive. The track lasts for seven minutes of blissful soul music complete with an organ/guitar instrumental section where the percussion also comes to the forth in a euphoric manner before being joined by a well-placed string section, adding yet another dimension to the rich sonic tapestry of Phantom Limb's music.
'We Will Carry' floats into the picture with fluttering cymbals and languidly weeping steel guitar, before a beautiful piano melody drifts to the forefront of the track, before Quartey's voice announces the arrival of the rest of the band in a majestic slowdive that plumbs the very depths of Phantom Limb's evocative and unique sound at its finest.
'The Hard Way' is a stately, tender fadeout to the emotional journey of this set. What is a surprise is that I have been viewing this album as a studio album, the sound is so pristine and accomplished, which is a testimony to Phantom Limb's musical ability, that they can be so flawless in a live setting. The show's swansong is a graceful soul ballad with soaring melodies and gentle inclusion of every instrument used in the show, from the string section to the core band of drums, guitar, bass, piano and Quartey's truly stellar voice. Listening to this, I find myself totally drawn to the music as it sends shivers up my spine. The intimacy of the recording also creates a truly magical moment, and a perfect way to end one of 2010's standout records.
To call this album flawless would be no mere hyperbole – I feel that I am looking at one of the greatest records of the last ten years. Phantom Limb are a truly inspirational act, and this album has left me with a deep desire to se them play live in the very near future.
Author: Katie H-Halinski