Abe Vigoda New Album 'Crush' Stream!!
aaamusic | On 13, Sep 2010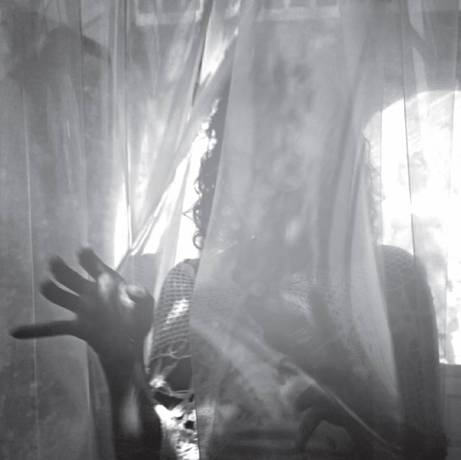 Abe Vigoda are to release their third album 'CRUSH' next week – Monday 20th September – on Bella Union. A wonderful cocktail of Goth, disco, dream-pop and new romanticism, which sees the band depart from the tropical rhythms of 'SKELETON'.
Those who clocked Abe Vigoda's transition from 2006's angular-punk debut Kid City to 2008's startling tropicali-punk Skeleton should know the LA quartet aren't ones for repeating themselves. To Skeleton's hot-hot-hot template, they now add glassy shards of 'cold wave' pop, with synthesisers, sequencers and altogether broodier beats. Scorching temperatures, icy currents – Crush is a thermal column of vertiginous brilliance!
But let's not get bogged down in categories. Just as Skeleton was difficult to define (wasn't it as much Afro math rock as it was tropical punk?), Crush is a similar collision of sound, another helter-skelter joy ride through four boys' private party. Even so, there was a thought process behind this new surge. In 2009, after the band released the Reviver EP, Dane Chadwick replaced drummer Gerado Guerreno, introducing a new style of regimented beats as well as other musical ideas to the table. "More than just rhythmically, Dane helped with melodies and most of the electronics on the album," says vocalist Michael Vidal.
Meanwhile, guitarist Juan Velasquez had already posted the fact he dug UK dreampop and goth ("I love the reverb and the distance"). To which Vidal now adds, "My favourite kind of music is instantly nostalgic and emotionally confusing. And reverb has always been a big part of our sound.  But I feel other parts of Crush album stand out as more upfront and dry. We were definitely inspired by cold wave and minimal wave stuff, as well as Arthur Russell."
From the pell-mell pop of 'Sequins' to the New Romantic crush of 'Throwing Shade' and the title track's MBV scree, and from the calming throb of 'Repeating Angel' to the airy sadness of 'Beverley Slope' and the escalating tension of 'We Have To Mask', Crush feels a long way from the Smell Club band scene of AV's roots. For one, they've added so much emotion to their sonics, to which the album title bears testament – 'crush' meaning both the obsessive kind of love, and the act of destroying something.
Vidal: "The songs kind of detail a struggle between two lovers, working together and at times against each other. A sort of impossible love, something that can't really work, or that is just so wrong. Songs like 'Beverly Slope' and 'Repeating Angel' deal with the idea of secrets, and their effect. They are sort of mini-dramas that detail a way of living in Los Angeles that is not necessarily glamorous or even moral."
What's really clear, Vidal confirms, is how the band have done a lot of growing up. "After Skeleton, we realised people actually cared about what we were doing. It kind of saw us stepping into this world.  Heavy touring, our first time overseas, it kind of changed everything. Things got a little more serious, life got a little harder. We don't keep day jobs anymore and we are all broke and crazy.  It changes the way you look at life, and the way songs come out. That was the focus that took our music to the place it is now…"  
ABE VIGODA on tour this autumn…
Saturday 9 October – OXFORD – OX4 Festival (£15) 
Tuesday 12 October – LONDON – Cargo (£8)
Wednesday 13 October – BRIGHTON – Audio (£8)
Thursday 14 October – LONDON – XOYO (with No Age)
Tuesday 9 November – GLASGOW – Captain's Rest (£7)
Wednesday 10 November – YORK – The Duchess (£7)
Thursday 11 November – SHEFFIELD – Harley (£6)
Friday 12 November – MANCHESTER – Islington Mill (£7)
Saturday 13 November – LEEDS – Brudenell Social Club (£10)
Sunday 14 November – NOTTINGHAM – Spex Fest @ Bodega (£10)
Monday 15 November – LIVERPOOL – The Shipping Forecast (£5)
Tuesday 16 November – BIRMINGHAM – Hare and Hounds (£6)
Thursday 18 November – CARDIFF – Buffalo Bar (£6)
 To listen to the album see below or go to the homepage.