Robert Plant – Band Of Joy
aaamusic | On 13, Sep 2010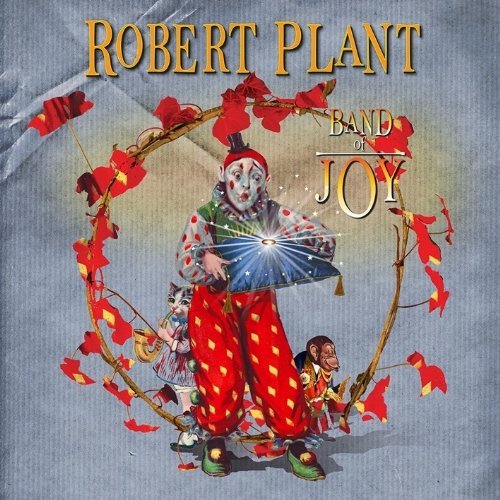 Robert Plant returns with a new album, whose title pays tribute to his old psych-blues band called Band of Joy, founded with John Bonham in the 60s. After the great success of 'Raising Sand', multi-platinum sales and five Grammy awards, created and recorded three years ago with the help of the wonderful bluegrass singer Alison Krauss, Plant releases a new collection of amazing covers, starting from Los Lobos' Angel Dance chosen as single and massively broadcasted on radios.
I love it, from the first listening I was fascinated by his voice, more gentle than in past; its blues arrangement enriched by a wonderful mandolino riff in the chorus shows that he knows how to choose his musicians, even if he doesn't abandon his rock soul including tremolo-heavy guitars behind the melody.
The truth is, I am a massive Plant fan and I have grown up listening to Led Zeppelin, so I always feel the magic when I hear him singing. This said, I'm very sceptic towards an album made of covers, despite Plant choices never disappointed me and luckily with Band of Joy meets the expectations.
Robert Plant has become a real gentleman after a rebellious past, and his voice has changed with him, losing that harshness and acidity that was very sexual in 70's but that would be inapt nowadays. Musically speaking, he abandoned psychedelia to privilege blues, folk and country, and this album includes all these genres, sometimes beautifully mixed.
For example House of cards melts gospel whispered choirs with the blues guitar, while Plant's voice is intertwined with Patty Griffins' desolated vocals, all these elements create a beautiful 70's atmosphere.
Central Two-o-nine is a folk-country ballad that you imagine to hear in a movie, while villagers are dancing in the town little dug up square, Plant is a master in creating such atmospheres.
With Silver Rider he explores pop territories, the guitar sounds more like The Edge than Page, it's a languid song made softer by whispered choirs while You can't buy my love is a mid-60s New Orleans r'n'b in which Plant comes back to Zepp vocal style.
Aso Falling in love again is a 60s ballad embellished by doo wop choirs typical of that period, Plant's vocals are simply amazing, they could conquer every heart.
The only sound that matters is very American, it could be a Springsteen or Dylan's tune, guitars entwine creating a melanchonic harmony, a perfect backdrop to Plant's persuasive voice.
Monkey is a darker tune, characterized by a repeated and driving guitar lick, the female voice gives a touch of mystery to the tune while Cindy I'll marry you someday is  a heart tune, starting with few notes of guitar and the nude vocals.
The late Townes Van Zandt's heartbreaking final song, Harm's Swift Way is played with a heartrending pathos, it's sweet and the performance is straightforward, propulsive country-rock.
Satan your kingdom must come down is my fav song, I know it can seem strange, but it's the typical spiritual played with the support of a country guitar because the soul has to sing, not the person, and I can hear Plant's soul singing and praying helped by his gospel chorus.
Even This Shall Pass Away, the last track, is a 19th-century poem set to a clattering syncopated beat and buzzing synthesised bass, Plant's voice entwining with fragments of densely effected guitar. You could, if you squint hard, see the ghost of Led Zeppelin lurking around its sound.
I played the record at least ten times within couple of days and yet I am not tired of it and I feel like playing it over and over, endless. Well done Mr. Plant.
Author: Roberta Capuano