The Lines Release New Single 'El Matador'
aaamusic | On 13, Sep 2010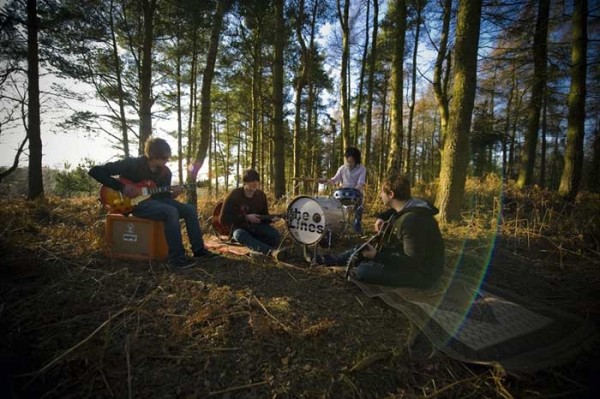 The Lines follow the Xfm approved 'Glorious Aftermath' with a further single from their forthcoming debut album on 4th October. 'El Matador' is another anthemic treasure from the Wolverhampton lads sure to light up dancefloors across the UK and always guaranteed a big response at their increasingly frenetic and celebratory shows.
Having spent the last twelve months playing solidly across the North and Midlands, purposefully avoiding the eyes and ears of the media and the capital, The Lines have created a community that verges on the fanatical. Wherever the band play coaches follow, whether their recent sell out show at London's Lexington or their support to Ian Brown in Amsterdam, The Lines travelling army will be there, new members added at every turn.
Announcement of their impending US debut has led to the development of the traditional coach trip into cross Atlantic excursions, with fans already booking flights and accommodation to co-incide with the bands arrival in New York,   strong interest from North American agents and a return for a full tour in 2011 already being planned.
Before we lose them to the US, The band head out on an extensive UK tour in support of the single and their debut, eponymous album, released on 11th October.  With standard versions being available in-store and online, as well as a limited edition version with exclusive tracks recorded for and marketed purely by HMV, relatively unheard of for a band's debut.
You can see The Lines at the following dates:
2nd October       The Plug, Sheffield
4th October        The Talk, Norwich
5th October        The Ruby Lounge, Manchester
6th October        Paddy Whacks, Sunderland
7th October        Head of Steam, Newcastle
8th October        Wolverhampton, The Wulfrun Hall
9th October        Sumo, Leicester
11th October      Kasbah, Coventry
12th October      Camp Basement, London
14th October      Whistlebinkies, Edinburgh
15th October      Milos, Leeds
18th October      NEW YORK