Introducing Le Concorde: Get Your Freebies Here!
aaamusic | On 15, Sep 2010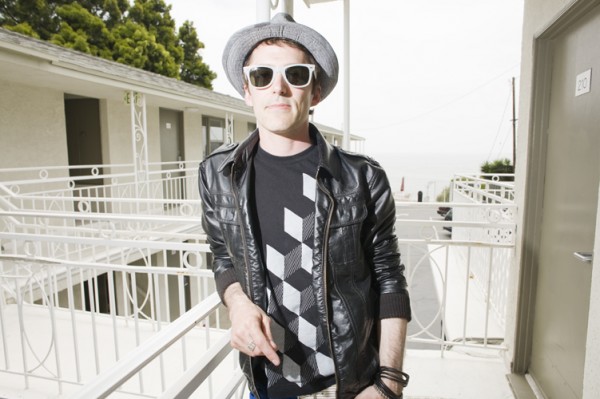 Sometimes you have to leave everything behind to find yourself. For Le Concorde's Stephen Becker, leaving his beloved Chicago for the sun-bleached shores of his native West Coast was a difficult decision, and one that directly shaped his fourth album House. His most accomplished and ambitious record to date, multi-instrumentalist Becker builds on the infectious synths and introspective songwriting of previous outings to create a record that is at once brainy yet accessible, philosophical yet indelibly catchy. It's a thinking person's pop record, and behind the dance floor ready beats and crisp production lie musings on lost love, personal transformation, and coming out clean on the other side. The idea is to challenge listeners, to look through the glittery mirror ball and see what's on the other side. " I always set the bar exceedingly high for myself," says Stephen. "The records I like to make are ambitious in their sonic details and arrangements; to me each song is a painstakingly hand-crafted jewel."
After self-releasing an EP in 2004, Le Concorde was soon on the CMJ charts, in steady rotation on XM Radio's XMU and was rapidly picked up by NYC's March Records. Le Concorde's critically acclaimed full-length Universe and Villa was released in 2005, followed by the equally lauded Suite in 2007. With each record, Becker has expanded his sonic vision, teaming with his teenage musical hero, legendary composer/engineering pioneer David Gamson (Scritti Politti) on House.
Not content to simply compose lo-fi, melancholic ballads on an acoustic guitar, Becker incorporates his love of 80s New Wave to create indie-pop that shimmers on the surface, yet seeks a deeper truth. There are no easy answers to the questions posed in House. According to Stephen, tracks like "The Movement of Cherry Blossom Shadows," one of House's standout tracks, deals with the difficulty of keeping beautiful memories when they are set within old broken relationships.
A forefather of the current synth pop explosion, Le Concorde shares the intelligent, dance friendly aesthetic of bands like Passion Pit, Cut Copy and Hot Chip, while creating a sound that is completely unique. For an artist constantly looking to the future while simultaneously embracing the past, House is Becker's dream project and a love letter to anyone seeking a little heart and soul in a crowded indie-dance scene.
'The Movement of Cherry Blossom Shadows – Day Version'