Introducing Stephen Paul Smoker
aaamusic | On 15, Sep 2010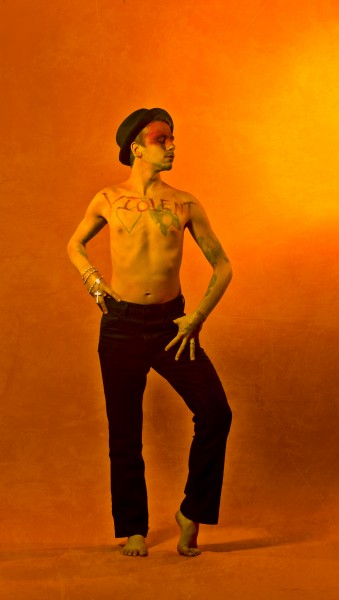 Stephen Paul Smoker emerges to release debut EP, Violent Sun/Violent Fun, for 50¢ exclusively via stephenpaulsmoker.com. The single 'My Summer's Waning Glow' available for free download
Price will raise in increments of 25¢ following every 10 purchases until reaching the full prices of $5.99.
Reinvention is not a term that Stephen Paul Smoker feels comfortable batting around, but the sundrenched melodies on his new album Violent Sun / Violent Fun sound of rebirth. It's been a long, twisted road for singer/songwriter Smoker to arrive at a place where he feels completely comfortable expressing himself sonically and lyrically. The jangly pop and jaded wisdom of his songwriting meld into an anti Summer of Love album, where the blinding sun reveals that all that glitters is not gold.
A Lancaster, PA native, Smoker began his musical career at an early age, honing his craft in MewithoutYou and The Mint. Although he found commercial success with both bands, the Christian-themed projects didn't fit Smoker's personal and spiritual beliefs, and he longed for a new creative outlet. "I felt like a traveling salesman in those bands, selling a product and image I didn't really believe in. " After an amicable split, Smoker relocated to Chicago and holed up in his living room, tinkering with a drum machine and putting pen to paper for what would eventually become Violent Sun / Violent Fun.
Inspired by the rays cascading across the attic which doubled as his bedroom, Violent Sun / Violent Fun draws from the 60s psychedelia of The Kinks crossed with a no-frills, DIY take on indie pop. Infectious, ambitious and original, Stephen Paul Smoker is finally making music on his own terms.