The Jolly Boys – Rehab
aaamusic | On 16, Sep 2010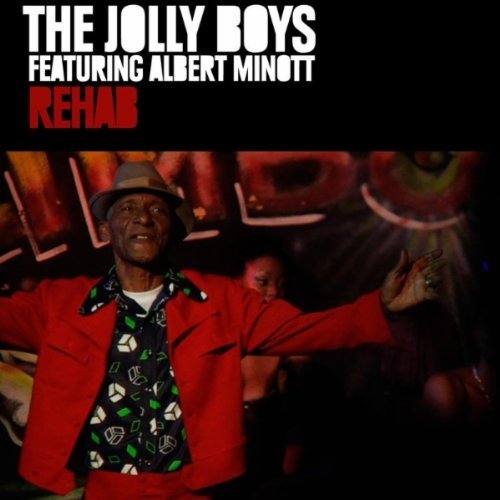 I suppose that given the title and the foreboding "feat." in the artist name, the uninitiated such as myself would be expecting some kind of hip-hop/dance track. Indeed, it was with ignorant trepidation I approached this single, if only for the above reasons. But instead, I found my goffick little self grinning from ear to ear at one of the biggest surprises in my reviewing career: a mento band cover of Amy Winehouse's 'Rehab'.
Some quick background: The Jolly Boys are true veterans of the music business, having been formed in the 1950s, and they play mento music, which is a genre hailing from Jamaica that has influenced both reggae and ska, incorporating European and African traditions to create a laid-back yet dynamic playing style, with reggae rhythms played on banjo, rumba box and African percussion as well as the acoustic guitar and drumkit setup we are familiar with.
The best thing about this cover has to be The Jolly Boys' complete self-assurance. Given this song's already-legendary status, they approach it with considerable audacity and bravery, turning it from a somewhat downbeat R&B/soul statement of defiance into what sounds like a lot of fun. Syncopated guitars, expert piano and lilting banjos work with energetic, multi-faceted percussion to run exciting new rings around the familiar melody, and Minott's aged-to-perfection vocals are truly superb as he belts out the lyrics with good humour and total conviction as the other band members supply multidimensional backing vocals. In fact, the entire band are in possession of an energy and lighthearted yet professional approach that is a true rarity for a band of any age.
The b-side remix is similar to the a-side, albeit with slight tweaks to the mixing levels and percussion sound.
If you are a purist, you might find this reworking an affront to your sensibilities, but those with an open mind and a healthy sense of fun will most likely find this truly creative reimagining a fun and highly enjoyable track, made by expert musicians who are in possession of a truly admirable passion and enthusiam.
Author: Katie H-Halinski