Win Tickets Plus CDs of Sivert Höyem
aaamusic | On 18, Sep 2010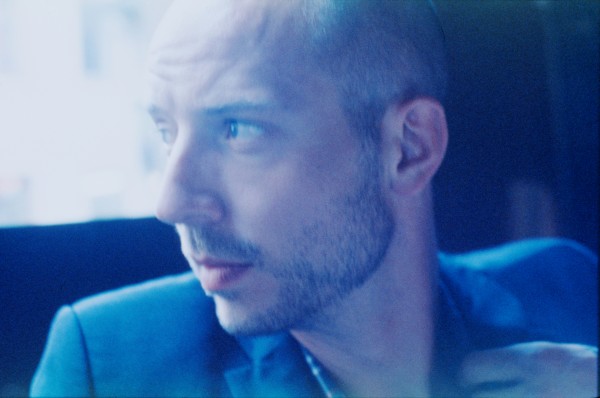 AAAmusic, courtesy of Meanfiddler, is giving away a pair of tickets (dates below) plus the 'Moon landing' CD each to two lucky winners!
For your chance to win tickets for the Manchester and London dates simply email win@aaamusic.co.uk with the subject: "Silvert Höyem + chosen city"
with your name and the name of your guest.
Hurry up! Entries close Sunday 3rd October!
SIVERT HOYEM
+ Colour Of Sound
7 Oct 2010 Night & Day Manchester
8 Oct 2010 Cargo London
Sivert Höyem
UK Tour dates and Album release
Album: 'Moon Landing' out 4th October 2010
Digital Single: 'Moon Landing' out 27th September 2010
'Moon Landing' is less one small step, more one giant leap for Sivert Höyem, former vocalist of Norway's biggest ever rock band, Madrugada. He will release his chart-topping solo opus on 4th October, preceded by the title track, 'Moon Landing', on 27th September.
For those in the know, Madrugada were together for thirteen years and have sold multi-million records worldwide. Then, suddenly, guitarist Robert died of a drug overdose, and the band were left in tatters. They finished the album they had been working on at the time of Robert's­ death, toured one last time, and called it a day. "The whole break-up of the group after he died was very painful for me," recalls Sivert. "Two months later, my father died as well. I didn't know what to do with myself or my music."
'Moon Landing', then, evolved as Sivert withdrew to a cabin in the mountains, accompanied by a host musician pals (including Kalle Gustafson, of Swedish group The Soundtrack Of Our Lives). Sivert had worked on two solo albums during his time in the band, and sold over 250,000 records. Yet he now found himself – in the worst possible conditions – creatively free. Hence, songs began to evolve, despite the occasional health hazard (the 16-track tape recorder caught fire a couple of times). From these sessions, Sivert seemed to find salvation in music, claiming that he "just could not quit. I have great, maybe even unrealistic expectations of my abilities."
The resulting album sees Sivert's own expectations met, and surpassed. It was mixed by John Agnello (Sonic Youth, The Hold Steady), and is by turns widescreen and intimate, epic and insular. It is a self-consciously, big-sounding Rock Record, influenced by the psychedelic splashes of The Doors, the drama of Scott Walker, and the taut energy of Krautrock. First single 'Moon Landing' has "a West Coast rock, almost Neil Young feel to it," whilst 'Lost At Sea' has an intentionally urban sensibility (simultaneously summarising Sivert's mental state). "I was ready to put all that behind me," explains Sivert, "but, of course, it's still there in the songs."
'Moon Landing' will be released on Sivert's own label, Hektor Grammofon, and distributed by Universal back home in Norway. 2010 will see him tackle all corners of Europe, following support slots with the likes of Leonard Cohen. "He's been a huge influence since I was a kid. He was always there, and I've developed my own relationship with his music in what I've done."
Catch Sivert on tour in October on the follow dates:
Tuesday 5th October – UK Birmingham Academy 3
Wednesday 6th October – UK Glasgow King Tuts
Thursday 7th October – UK Manchester Night and Day
Friday 8th October – UK London Cargo