Emiliana Torrini – Rarities (CD1)
aaamusic | On 20, Sep 2010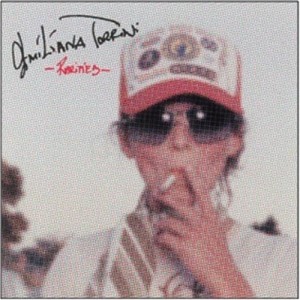 CD number one from the lovely Emiliana Torrini's latest album 'Rarities', was a beauty of synthesised emotional lady pop.
At first I was a little questionable due my initial impressions of the opening track of the album; 'Dead Things'. Although the vocals were simple wonderful and had a possible influence of the likes of Fiona Apple, the backing track didn't seem to fit, which let the track down slightly. The next track; Wednesday's child, was lovely and showed me the true sound of Emiliana Torrini and also that my initial thoughts and impressions of her were in fact very wrong.
The fourth track of the album; 'To Be Free', was one of my favourite tracks on the album, due to it's position in my eyes, as an emotionally empowering song mainly for the female gender. The next track; 'If  You Go Away' ,was another one of my other favourite tracks of the album, it was a 4:14 sweet little melody of the forgotten. The 'Wierd Friendless Kid' was the track which followed 'If You Go Away' and acted as the darker counter part of it, which added depth to the album and gave an accurate portrayal of human emotion instead of the usual sugar coated pop that has waged war on the current music scene of today.
The album then took a slight turn to the realm of the remixes. I have to admit I was not fond at all of the 'To Be Free' remixes especially the 'Future Shock vocal remix'. It seemed to be out of place from the previous tracks and didn't fit well with the album at all. This said the 'Raw Deal remix' did fit quite nicely with the rest of the album, as it didn't tamper to much with the original track. 'Baby Blue' continued the album smoothly from the 'Raw Deal remix' of 'To Be Free', and also had much better remixes as the changes were subtly and paid respectful homage to the original track.
The track 'Flirt – Slow Down', was my third favourite track on the album as it created the imagery of a romance driven cinematic music box by your bedside. The last two tracks were acoustic versions of the track 'Easy', they were lovely and great ending tracks, to a lovely part one.
Author: Khadija Pandor