Former Ghosts to Release New Album
aaamusic | On 21, Sep 2010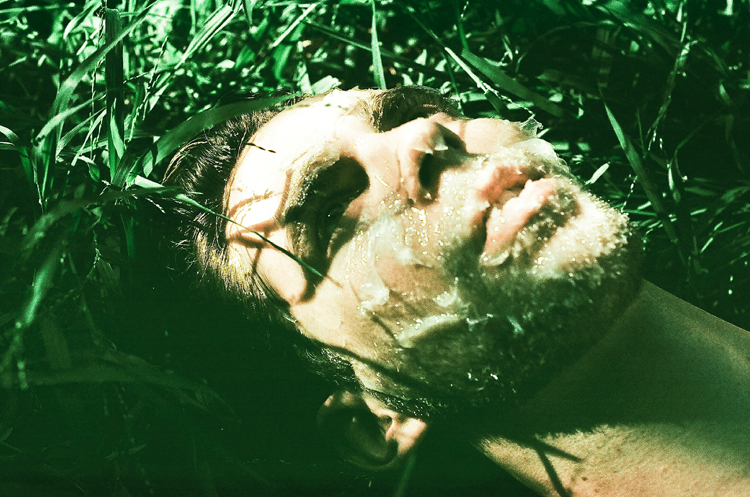 Freddy Ruppert's newest collaborative project is as much an emotional obsession as it is an obsession with sound. The new album is poppier, cleaner, more seductive, sweet, charming, but more bitter. The claustrophobic reverb from the last album has been replaced. The syrupy, entangling wash of sound has been hollowed out and exploded in size.
'New Love.' listens hollow, empty, endless. Like a spacious landscape, frightening in its expansiveness. This landscape is populated at times sparsely, and at times densely, with a broader use of sounds – guitars, treated piano, glitched out rhythms and beats. The entire sonic experience neurotically crafted – an entire world hand-carved with complete surgical control over every sound.
Throughout the album, Ruppert's vocals feel pressed against you, almost uncomfortably close. And yet at the same time, you're left alone for a larger portion of the album. No longer is a voice constantly guiding you through the cacophony. Your sad, frantic companions leave you alone in shallow depressions that litter the album. Spaces between songs, spaces within songs, all harboring marshy pockets of sound. Small bogs, marring the poppier expanses of what seem like exuberant or triumphant anthems and fanfare.
Jamie Stewart of Xiu Xiu. He's in there. Sneaking around. You'll find him. Adding percussion, wrap-around synths, extra-textures. Another male voice, most noticeably on the album's solid pop number "New Orleans". Just like new love, "New Orleans" offers the same yearning for the new, the change, that will turn life around. That refreshing spark, that promise of a new beginning. Watch the video here:
UK Dates (with Xiu Xiu)
October
29th – Dublin (IE), Darklight Festival at Grand Social
30th – Bristol (UK), Arnolfini
31st – Brudenell Social Club
November
1st London (UK), XOYO (rare group performance with Zola Jesus + Xiu Xiu)