Justin Townes Earle Suspends US & UK tours to enter rehab
aaamusic | On 23, Sep 2010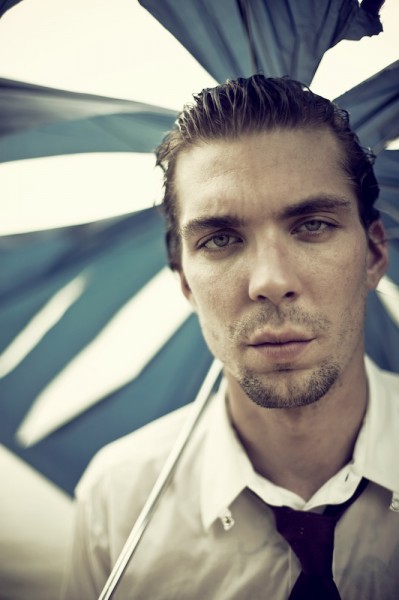 Justin Townes Earle has decided to suspend his autumn tour dates in the US, Canada, UK and Ireland, and enter a rehabilitation facility.  Earle is strongly committed to confronting his on-going struggle with addiction and thanks his family, friends and fans for their continued support through this difficult time.
Earle looks forward to resuming the tour in support of his critically acclaimed third album, 'Harlem River Blues' on Bloodshot Records. The album debuts this week at #47 on the Top 200 in overall U.S. Soundscan sales, with first week U.S. sales nearing 9,000 albums sold.
'HARLEM RIVER BLUES' SUSPENDED TOUR DATES
September 23 Cincinnati, OH   US Midpoint Music Festival
September 24 Columbus, OH   US The Rumba Café
September 25 Berryville, VA   US Watermelon Park Festival
September 29 San Diego, CA   US Casbah
September 30 Los Angeles, CA   US Autry Museum
October 1        Santa Cruz, CA   US Rio Theatre
October 2        San Francisco, CA   US Hardly Strictly Bluegrass
October 4        Humboldt, CA   US The Depot at Humboldt State
October 6        Salt Lake City, UT   US The State Room
October 7        Denver, CO   US The Bluebird
October 8        Omaha, NE   US Slowdown Jr.
October 9        Minneapolis, MN   US First Avenue
October 11 Milwaukee, WI   US Turner Hall
October 12 Bloomington, IL   US Six Strings
October 14 Detroit, MI   US Magic Stick
October 15 Toronto, ON   CANADA Horseshoe Tavern
October 19 New York, NY   US Webster Hall
October 20 Boston, MA   US Royale
October 21 Portsmouth, NH  US The Music Hall
October 22 Philadelphia, PA  US The First Unitarian Church
October 23 Washington, DC  US 9:30 Club
November 1 Nottingham   UK The Maze
November 2 Bristol    UK St. Bonaventure's
November 3 Brighton   UK Komedia
November 6 Liverpool   UK The Stanley Theatre
November 7 London   UK Union Chapel
November 8 Sheffield   UK The Polish Club
November 10 Newcastle   UK The Cluny
November 11 Edinburgh   SCOTLAND The Pleasance
November 12 Belfast   IRELAND The Errigle Inn
November14 Dublin   IRELAND Whelans
'HARLEM RIVER BLUES' SUSPENDED TOUR DATES
September 23 Cincinnati, OH   US Midpoint Music Festival
September 24 Columbus, OH   US The Rumba Café
September 25 Berryville, VA   US Watermelon Park Festival
September 29 San Diego, CA   US Casbah
September 30 Los Angeles, CA   US Autry Museum
October 1        Santa Cruz, CA   US Rio Theatre
October 2        San Francisco, CA   US Hardly Strictly Bluegrass
October 4        Humboldt, CA   US The Depot at Humboldt State
October 6        Salt Lake City, UT   US The State Room
October 7        Denver, CO   US The Bluebird
October 8        Omaha, NE   US Slowdown Jr.
October 9        Minneapolis, MN   US First Avenue
October 11 Milwaukee, WI   US Turner Hall
October 12 Bloomington, IL   US Six Strings
October 14 Detroit, MI   US Magic Stick
October 15 Toronto, ON   CANADA Horseshoe Tavern
October 19 New York, NY   US Webster Hall
October 20 Boston, MA   US Royale
October 21 Portsmouth, NH  US The Music Hall
October 22 Philadelphia, PA  US The First Unitarian Church
October 23 Washington, DC  US 9:30 Club
November 1 Nottingham   UK The Maze
November 2 Bristol    UK St. Bonaventure's
November 3 Brighton   UK Komedia
November 6 Liverpool   UK The Stanley Theatre
November 7 London   UK Union Chapel
November 8 Sheffield   UK The Polish Club
November 10 Newcastle   UK The Cluny
November 11 Edinburgh   SCOTLAND The Pleasance
November 12 Belfast   IRELAND The Errigle Inn
November14 Dublin   IRELAND Whelans