Aloe Blacc – Good Things
aaamusic | On 26, Sep 2010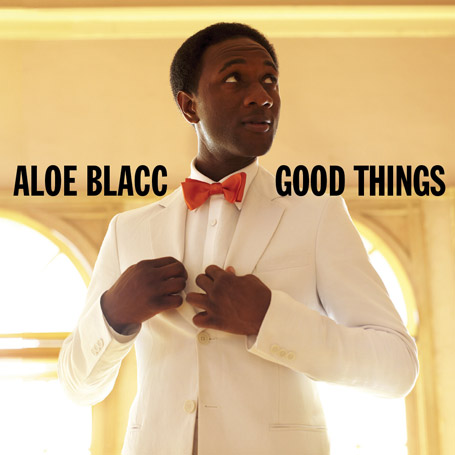 'Good Things' is the latest album from Californian born Aloe Blacc, and it is wonderful. I instantly feel in love with this album within the first 20 seconds of the opening track 'I Need A Dollar', mainly due to similarity in vocals between Aloe Blacc and that of Tracy Chapman. After this the album persisted in getting better and better, filling the atmosphere of my soundwaves with the gorgeous jazz soul filled rhythmic blues and hip hop element, which teamed with heartfelt lyrics, highlighted the current economic situation in the US in clear lighting.
'You Make Me Smile', was the fourth track on the album and showed the existence of hope and happiness even when and where they seem unlikely to most, adding contrast to the album through its beauty juxtaposing with the real and serious message of the album. 'Momma Hold My Hand', the seventh track on the album was a stunning track which almost brought me to tears. The track held the very true message of growing up, growing old, but never wanting to let go, because no matter how hard you try it's always going to be too soon. The final track on the album was 'Politician (Reprise)', which was a fantastic ending track, which left to album open ended allowing for the possibility for follow up EPs and albums in the future.
Not only does 'Good Things' contain the soundtrack for the serious obstacles and test of life but also the optimism you need to face them. An album on beauty and heart, with the music to match the emotion. You need to own this album.
Author: Khadija Pandor