Strfkr Sign To Polyvinyl, Release New Single 'Julius' + Free Mp3
aaamusic | On 30, Sep 2010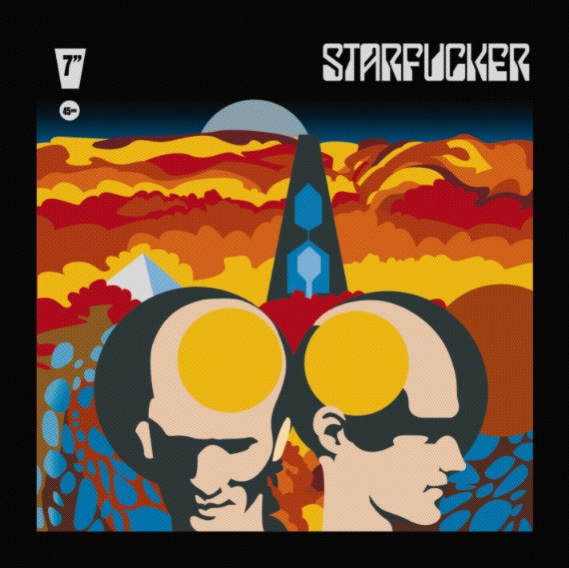 Download First Single "Julius" HERE
Portland, OR-based quartet Starfucker is excited to announce they have signed to Polyvinyl Record Co. The band will release an alternate single version of their track 'Julius' with the B-side 'Helium Muffin' as a first single on Polyvinyl (7″ out 11th Oct – first 500 limited edition blue vinyl. Digital out now.), which will be off their upcoming full-length, planned for an early 2011 release. Pre-order for the single 7″ is available here
Having found a new label to call home, the band will head out on tour in the States this Autumn with Austin-based band The Octopus Project (see Myspace for full details).
A darker and more groove oriented track than anything the band has recorded to date, 'Julius' was initially recorded in Hodges' bedroom before the band entered the Odditorium (the studio established by The Dandy Warhols) to add flourishes and finishing touches with producer Jacob Portrait (Mint Chicks, The Dandy Warhols).
Led by principal songwriter and multi-instrumentalist Joshua Hodges, the band has received almost as much attention for its immensely accessible dance hooks than for its not-always-accessible moniker. As Hodges admits, "I like, and have always liked, the idea of seeing what we could do with a stupid name like Starfucker."
Yet, despite selling out shows from coast to coast behind its critically acclaimed self-titled debut album and follow-up EP Jupiter, the members of Starfucker were constantly being told that their name was holding them back from bigger and better things. And so, at the insistence of those around them, the group invited fans to send in suggestions for a new name before finally settling on Pyramiddd. The change was short-lived.
Explains bassist Shawn Glassford, "That was definitely the low point for the band, but we wised up and took the power back. We're doing things our way again without anyone trying to pull our strings."
At this point, it certainly feels like nothing can hold Starfucker back — least of all its name.