CocknBullKid announces new single and tour dates
aaamusic | On 01, Oct 2010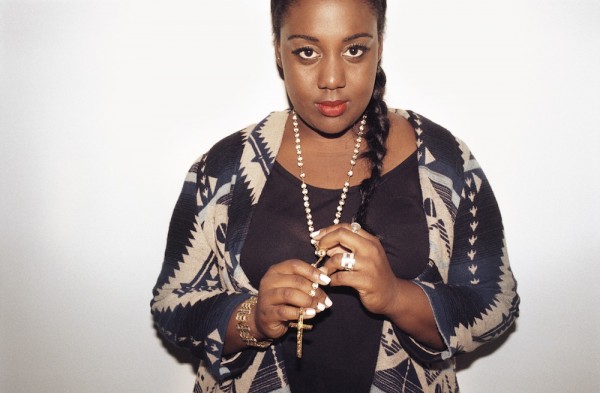 CocknBullKid has made a couple of important transitions recently. First, she's changed her name, dropping the pronoun (she's CocknBullKid, not thecocknbullkid). And secondly, she has emerged from a creative cocoon with a suite of bright, breezy and ultra-colourful pop songs that exist at least five giant leaps away from the savvy, autobiographical electro tunes like 'On My Own' that got her a slot on Jools Holland even before she signed to Island/Moshi Moshi Records.
"The music I made at first was cool, but it was work in progress. There was only so far I could take it. I knew I was capable of more. I wanted to make music that reached people further than E9, or whatever the cool postcode is now."
It's been worth the wait. The 25 year old Hackney resident, aka Anita Blay, is in possession of the most interesting, credible pop record of the year. But you'll just have to take our word for it until spring 2011 when the full album, 'Adulthood' will be released.
Anita has already whet our appetites for what's in store with 'Cocknbullkid' – a teaser track that she co-write with Gonzales – and this is the follow up. 'One Eye Closed' is the perfect launch pad for what's in store for 2011. Once again illustrating Blay's overwhelming ability to pen a perfect pop song with just the right amount of edge.
Her album was recorded in London, Paris and Stockholm with production from Liam Howe. Blay co-wrote the songs with a variety of talents, including electronic, eccentric piano man Gonzales who worked on half the songs. There are a couple of songs from Peter Morén from Peter, Björn and John and a co-write each from Joe Flory aka Primary 1, Joseph 'Metronomy' Mount who produced Blay's Moshi Moshi-released early songs, and long-time collaborator Mark Tieku.
Remixes for One Eye Closed are as follows:
One Eye Closed (Jakwob Remix)
One Eye Closed (Kris Menace Remix)
One Eye Closed (B Complex Remix)
Catch CocknBullKid live this autumn…
Marina & the Diamonds tour:
19/10     Pyramid Centre Portsmouth
20/10     Norwich UEA, Norwich
21/10     Eastbourne Winter Gardens, Eastbourne
23/10     Birmingham Town Hall, Birmingham
24/10     Regal, Oxford
25/10     Anson, Bristol
31/10     Ritz, Manchester
1/11         Fruit Market, Glasgow
2/11        Picture House, Edinburgh
4/11         Northumbria University, Newcastle
5/11         Leeds University, Leeda
7/11         Nottingham Trent University
8/11         Roundhouse, London
9/11         HMV Forum, London
11/11     The Copper Rooms, Coventry
Kele tour:
15/11     Institute Library, Birmingham
16/11     The Arches. Glasgow
18/11     The Ritz, Manchester
19/11     Electric Ballroom, London