The Last Republic Announce Debut Album and Tour
aaamusic | On 02, Oct 2010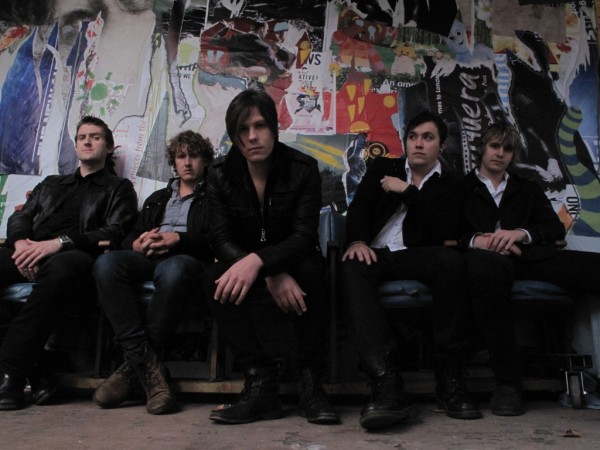 The Last Republic release their debut album 'Parade' on November 1st and will be touring the UK from mid-October.
Formed in Neath in 2008, the five-piece band scored their first big break when they beat 3500 other hopefuls to win 2009's 'The Road To V' competition, receiving over 20,000 votes in the final and earning the right to play on The Main Stage at the V Festival alongside the likes of Oasis and The Killers.
With soaring, bittersweet vocal melodies set against a sonic landscape of distorted grandeur, The Last Republic's lead singer Jonnie Owens says, "'Parade' is very much the man looking back at the boy. I grew up in a mining town that never really recovered from Thatcher's reign, so I couldn't help but observe the system failing many of the people I grew up with. In many ways 'Parade' is about the malaise of social degradation and the subversion of morality."
Check out the new video for The Last Republic's new single, 'CCTV' here.
Live Dates:
13 Oct 2010 – The Crauford Arms – Milton Keynes
15 Oct 2010 – Sin City, Swansea
16 Oct 2010 – The Hermit – Brentwood
18 Oct 2010 – O2 Academy 2 Islington, London
20 Oct 2010 – Play – Reading
21 Oct 2010 – Talking Heads – Southampton
22 Oct 2010 – SWN Festival – Cardiff
23 Oct 2010 – The Cavern Club – Exeter
25 Oct 2010 – The Star Inn – Newcastle
26 Oct 2010 – Classic Grand – Glasgow
27 Oct 2010 – The Dry Bar – Manchester
28 Oct 2010 – The Rainbow – Birmingham
29 Oct 2010 – Le Pub – Newport
30 Oct 2010 – The Louisiana – Bristol
3 Nov 2010 – The Portland Arms, Cambridge
4 Nov 2010 – The Soundhouse, Leicester
5 Nov 2010 – Gatecrasher, Nottingham
6 Nov 2010 – Esquires Club, Bedford
7 Nov 2010 – The Cellars, Portsmouth
10 Nov 2010 – Moles, Bath
11 Nov 2010 – The Alehouse, Salisbury
13 Nov 2010 – The Forum, Tunbridge Wells
20 Nov 2010 – Hobos, Bridgend, Wales
www.myspace.com/thelastrepublicmusic
www.thelastrepublic.co.uk