Carl Cox Unveils iPhone App!
aaamusic | On 05, Oct 2010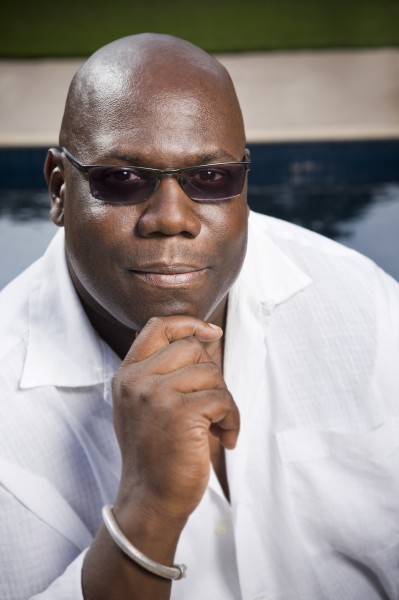 LATEST GLOBAL RADIO SHOWS FOR DIRECT STREAM ON THE MOVE
EXTENSIVE GALLERY & VIDEO ARCHIVE INCLUDING EXCLUSIVE VIDEOS
EASY ACCESS TO ALL OF CARL'S/LABEL TRACKS IN AUDIO STORE
UP TO DATE TOUR DATES & TICKET INFORMATION
FREQUENTLY UPDATED NEWS FEED
DETAILED INFO & TICKET LINKS FOR CARL'S SHOWS
DIRECT ACCESS TO CARL'S FACEBOOK AND TWITTER FEEDS
CARLCOX.COM PLUS MORE IN YOUR POCKET
AVAILABLE NOW FOR ONLY 59p
Carl Cox and Safehouse Management are proud to announce the launch of the first ever Carl Cox iPhone App – the ultimate App to keep up to date with one of the most prolific and best loved DJs of the last 20 years.
You can now be the first to receive all the latest Carl Cox news, tour dates, exclusive photos, videos and new music, whilst also having direct access to Carl's record breaking Global radio show.  For just 59p this App allows you to listen to the four latest shows from Carl Cox Global, one of the world's biggest electronic music shows.
Carl Cox on his new App: "It's really exciting – it's like being able to access my full website wherever you are! This App has everything you'd expect and more, but being able to stream my Global Radio shows off your phone is what really makes it. It's a big part of what I do, and I hope this makes the show even more accessible."
Currently reaching over 12-million listeners worldwide and syndicated across 60 terrestrial FM, Satellite and DAB stations throughout 35 countries, Carl Cox Global makes Carl one of the most important broadcasters on the planet. As John Askew from the Radio Department tells us: "Global has evolved into one of the most listened to and highly respected EDM weekly broadcasts in the world. The App will mean all of Carl's dedicated fans can now listen to their favourite show on the move. This is Carl Cox on tap!"
We are also proud to announce that as of the 13th September 2010, Global Radio will be broadcast via the Mediterranean's premier radio station M2o – an Italian based station at the forefront of progressive and breakthrough dance music. Other recent additions to the syndication include Dance Paradise in Brasil, Antenna 3 in Portugal, Radio Salomon in Slovenia, Urbana FM in Uraguay and Bay Radio in Malta.
The 4-part 2 hour weekly radio show kicks off with Global Warmer, Carl's biggest tune of the week, followed by the Global Lowdown, music from one of Carl's favourite labels. Next up is the Global Alliance, a 30-minute guest DJ set before Going Global finishes things off with an hour mix from Carl's international diary.  This App also allows you to tune into one of the many stations that broadcast Global, wherever you are in the world.
The Carl Cox iPhone App gives you everything you need to keep on top of Carl's busy tour schedule. Along with direct links to twitter and facebook, there are links to get the best deals on tickets and a frequently updated live news feed,  plus much more – and all for just 59p, making this the ultimate App for any Carl Cox fan.