Gold Panda – Lucky Shiner
aaamusic | On 11, Oct 2010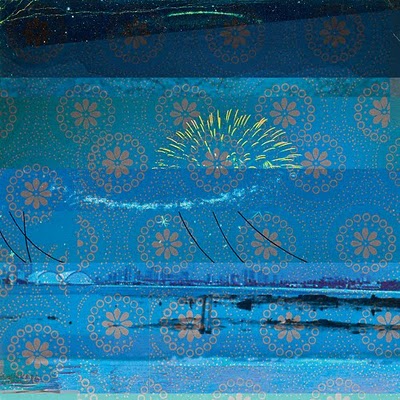 'Lucky Shiner' is the eagerly awaited début album from Essex born 'Gold Panda'. The eleven track album is an eclectic fusion of psychedelic dance with influences of hip-hop and techno beats.
The opening track to 'Lucky Shiner' is 'You'. 'You' is a calm piece of pure psychedelic techno, breathing life into the album. 'Gold Panda' instantly displays his versatile abilities with the next track 'Vanilla Minus' which introduces the albums dance qualities with its absolutely beautiful symphony of synths.
The third track of the album 'Parents' consist just of the melody of an acoustic guitar and is the only of its kind on the entire album, it is simple and full of the essence of personal emotion. The next track 'Same Dream China', also conveys a personal piece of Gold Panda's story, having spent two years studying at the School of Oriental and Asian Studies in Japan. An experience which has influenced him greatly and is highly detectable throughout the album, as shown in this and many other track.
'Gold Panda' experiments both with emotion through music and a fusion of world music with more known Western sounds, to create what can only be described as the journey of 'Lucky Shiner', conveying both social and personal aspects of our own and most probably his own life. 
The final track also entitled 'You' is the closing credit of this Gold Panda's journey. Fusing together the emotions and elements of the previous track to create the perfect farewell but definitely not goodbye. 'Lucky Shiner' is an absolutely stunning album, full of unspoken depths of emotions of personal and observed scenes of wonderment, introducing us to the brilliance and talent that is 'Gold Panda'.
 Author: Khadija Pandor