Bowie Tribute Album 'We Were So Turned On' Out Now
aaamusic | On 14, Oct 2010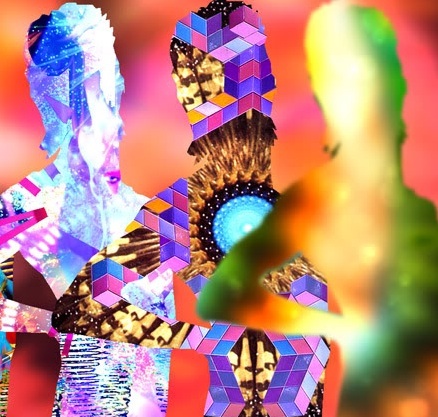 www.davidbowie.com
www.manimalvinyl.com
www.warchild.org
Musical luminaries from Duran Duran to Warpaint and Devendra Banhart have united to contribute Bowie covers for a tribute album. 'We Were So Turned On: A Tribute To David Bowie' is available as of this week via LA independent Manimal. All proceeds from the two-disc, 34-track album will go towards the benefit of War Child.
The project was launched in 2008, and also includes contributions from Carla Bruni, A Place To Bury Strangers, Lights, Vivian Girls, Rainbow Arabia, Caroline Weeks and many more.
The compilation has attracted a degree of controversy, most recently in the French press due to Carla Bruni's cover of 'Absolute Beginners'. According to The Telegraph, leading critic Jean Daniel Beauvallet from Les Inrockuptibles has uncharitably savaged France's First Lady's interpretation of the 80s classic, going as far as to deem it the worst cover version in the history of pop music.
"It has to go down as one of the worst covers in the history of rock, although there are certainly a few by Tom Jones I would rank lower," says Beauvallet.
"I find the cover insignificant, a rush-job, badly recorded and badly produced as if done between a cigar and a glass of eau de vie."
"But above all, what's incredible is the casual manner in which she goes about taking on Bowie. One has the impression she's putting on an existentialist French sulk, as if she doesn't want to be there."
He continues: "There's a Marie-Antoinette side to her, I find it incredible she doesn't realise that she can't sing now, she doesn't have the right to when the country is on the verge or exploding and she is Sarkozy's wife. Can you imagine Cherie Blair or Samantha Cameron doing that?"
In other news, Warpaint's version of 'Ashes To Ashes' is available now as a limited edition 7" with Sister Crayon's 'Bewley Brothers' on the b-side.
The compilation began as a vague idea of fresh and seasoned artists paying homage to the man who invented the art of reinvention, David Bowie. With a final track listing that is as diverse as it is chameleon-like, just like the thin-white duke himself, 'We Were So Turned On' has something for every Bowie fan.
Tracklisting highlights:
Duran Duran 'Boys Keep Swinging'
Megapuss (aka Devendra Banhart) 'Sound + Vision'
Warpaint 'Ashes To Ashes'
Corridor 'Be My Wife'
Chairlift 'Always Crashing In The Same Car'
Vivian Girls 'John, I'm Only Dancing'
We Are The World 'Afraid Of Americans'
A Place To Bury Strangers 'Suffragette City'
Jessica 6 'I'm Deranged'
Xu Xu Fang 'China Girl'
Carla Bruni 'Absolute Beginners'
Sister Crayon 'Bewlay Brothers'
Mick Karn 'Ashes To Ashes'
Lights (NYC) 'World Falls Down'
Caroline Weeks 'Starman'
Rainbow Arabia 'Quicksand'
Mechanical Bride 'Sound + Vision'
Edward Sharpe & The Magnetic Zeros 'Memory Of A Free Festival'