Crystal Stilts + Comet Gain band Cinema Red And Blue release debut album plus mixtape
aaamusic | On 14, Oct 2010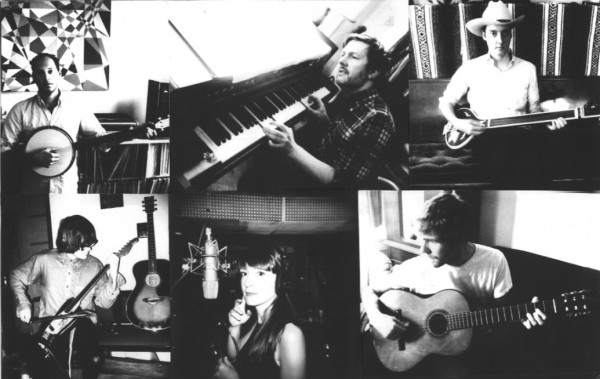 www.myspace.com/cinemaredandblue
www.whatsyourrupture.com
Cinema Red And Blue is a transatlantic pop music collaboration between members of Crystal Stilts andComet Gain. They've just released their self-titled debut album on the 11th October via New York based What's Your Rupture? Records.
To celebrate the release of 'Cinema Red And Blue', the band have made a mixtape, compiled in the traditional style of having two sides. Side A comprises of the songs covered on 'Cinema Red And Blue', Side B takes the theme of other so-called supergroups.
Click to download the mixtape here: http://www.sendspace.com/file/k9dmha
Tracklisting:
(songs covered)
1) 'You're Gonna Screw My Head Off' – Len Bright Combo
2) 'Roger The Rocketship' – The West Coast Pop Art Experimental Band
3) 'Don't Wanna Hang Around' – Mathew Sawyer And The Ghosts
4) 'Rattler' – Herman's Hermits
5) 'Same Mistakes' – Vic Godard and The Subway Sect
6) 'Love In The Altitudes' – Dead Moon
7) 'Commin' Soon' – Julian Cope
8 ) 'Brave Words' – The Chills
("supergroups")
9) 'Hipsters, Scenesters, Teenstars and Fakers' – Amy Linton & Stewart Anderson
10) 'Why Don't You Smile Now' – moejadkatebarry
11) 'On A Rainy Afternoon' – Bob Dylan
12) 'Everyone's Gonna Wonder' – Pop Art Toasters
13) 'Tonight I think I'm Gonna Go Downtown' – Flatlanders
14) 'Soon Be Home' – Rainy Day
15) 'Sweet Lucy' – Michael Hurley, The Unholy Modal Rounders, Jeffrey Frederick And The Clamtones
16) 'Claudy Banks' – Shirley Collins & The Albion Country Band
17) 'Wheatfields' – The Weeds
The 12 track album 'Cinema Red And Blue' also features with guest appearances by Hamish Kilgour (The Clean), Gary Olson (Still Flyin/Ladybug Transistor), Linton (Aislers Set) and a whole host of others. The record is full of heavy rec room vibes, lots of booze, lots to do and little time to do it… In other words, the super session lives on, with a host of Comet Gain leader David Feck originals and a bunch of covers (The Chills, Julian Cope, Dead Moon, Len Bright Combo and Vic Godard), assembled in the belief that something good can come from the stored memories and shared experiences of friends who play music.