Flamingo Nights Vol. 2: New York mixed by Funkerman
aaamusic | On 18, Oct 2010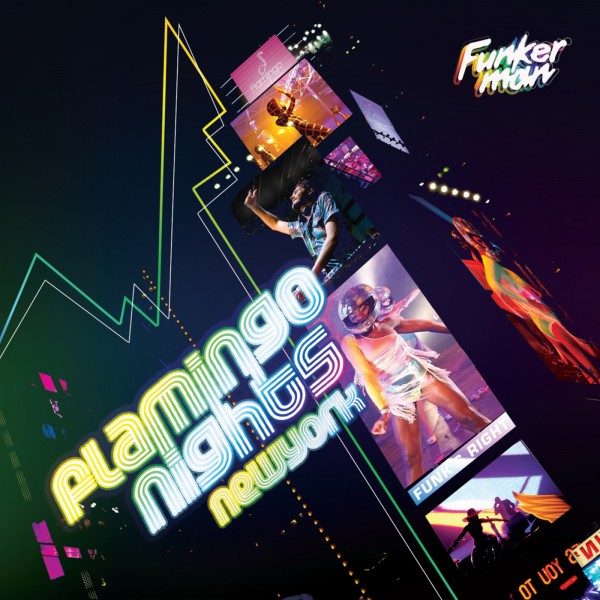 It's compilation time! Flamingo Recordings is proud to present the return of the Flamingo Nights mix CD, packed full of melodic and innovative future house classics. Flamingo Nights Vol. 2 – New York is mixed by the one and only Funkerman – the man who founded and runs the Flamingo Recordings label alongside Raf Jansen and Fedde le Grand.
Volume 1 was Ibiza – sun drenched, hyperactive and brash. Volume 2 is New York – sophisticated and cultured but with a serious reputation for knowing how to party. The compilation is fun from start to finish with true international flavour featuring a diverse collection of the scene's brightest talents.
From the first lady of house Ida Corr to rising stars like Kid Culture through to techhouse wunderkind Youri Donatz, Flamingo Nights Vol. 2 – New York captures the zeitgeist by packing an awesome amount of relevant and exciting artists into such a small place.
The collection is destined to become one of 2010's seminal compilations and is a must-have for any house enthusiast wishing to stay ahead of the curve. As well as giving you a peek into the mind of Funkerman as he lays out some of his favourite tunes for you to enjoy, it also provides a tantalizing teaser to the shape his new live sets will be taking.
It is testimony to Funkerman's creative drive and vision that compilations like this one are not just representative of the scene as it exists at the moment. It will also be one of the influencers working to shape the scene in the future by providing a point of reference for up and coming artists, DJs and producers. In short, it's an unmissable collection deserving of a place in every house fan's heart.
Tracklist
1. The Funk Ensemble – Afrodisco
2. Oxia – Whole Life
3. Tish – Bailles de Balnearios
4. Soul Conspiracy – Sneezer (FMan Edit)
5. Evans & Waterfall – Café Loco (Mendo)
6. Tiger Stripes – Play For Me
7. Martin Eigenberg & Thomas Heat – Congo (Christina Fisher)
8. El Mundo & Satori & Kid Culture – Gotta Help (Mendo)
9. Pablo Cahn – Elle
10. Noir & Westboy – She's Got My Heart
11. Rah Band – Clouds Across The Moon (Jay Lumen & Umek)
12. Crazibiza – Spinning Around The World (Tommyboy)
13. Funkerman ft. Ida Corr – Unconditional Love (Firebeatz)
14. Funkerman ft. Ida Corr – Unconditional Love (Crush On You)
15. Youri Donatz – Amadeus
16. Soul Conspiracy – Geezer
17. X-Press 2 – Down The Whole (Long)
Flamingo Nights Vol. 2: New York mixed by Funkerman is out on Flamingo Recordings from today and available as cd or digital download. Check out www.itunes.com, www.beatport.com, www.djdownload.com and all other online music portals. Act quickly and grab your copy now!