Ocean Colour Scene – 21
aaamusic | On 18, Oct 2010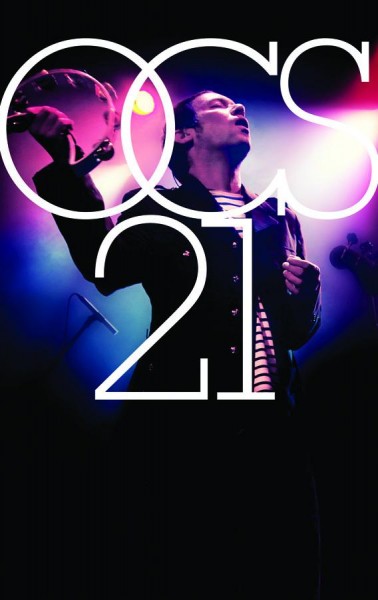 21 years and still rocking, Ocean Colour Scene celebrate the remarkable anniversary with a 4 CDs Box Set which is a must have for any fan of the band and for those nostalgic of the great glories of Britpop.
Each CD covers a specific era, framing a particular phase of the band glorious career (tracklist below) and offers also previously unreleased versions and out-takes, such as Yesterday Today, Fly Me, Dreams (in an amazing demo version), I am the news (new version) and the brand new track 21, as well as fans favourites.
Usually a band releases such a box set when they decide to call it a day, but I honestly hope that 21 is just a moment of true celebration, of looking back before starting afresh with more Ocean Colour Scene greatness.
CD1 – 1992-96:
1 One of those days
2 Sway (Version 2) – Previously unreleased
3 Yesterday today (Out-Take) – Previously unreleased
4 Another girl's name
5 Fly me – Previously Unreleased
6 Giving it all away
7 Do yourself a favour
8 Flowers
9 Vanishing trick (Live) – Previously unreleased – Unreleased song
10 Dreams (Demo) – Previously unreleased – Unreleased song
11 The riverboat song
12 The day we caught the train
13 I need a love song
14 The circle
15 Huckleberry grove
16 You've got it bad (Demo)
17 Policeman & pirates
18 40 past midnight (w/Paul Weller, Rico & Jools Holland) -Previously Unreleased
19 One for the road (Single Mix) – Previously Unreleased
20 Get away (Live In Southampton 15/10/96) – Previously Unreleased
CD2 – 1997-99:
1 Hundred mile high city
2 Expensive chair
3 Spark and Cindy (BBC Session 19/6/97) – Previously unreleased
4 Traveller's tune (with PP Arnold) (BBC Session 19/6/97) -Previously unreleased
5 Half a dream away
6 On the way home
7 Better day
8 Big star
9 Get blown away (Later with Jools Holland) – Previously unreleased
10 It's a beautiful thing (with PP Arnold) (Manchester Apollo 22/2/98) – Previously unreleased
11 Song of a baker
12 July (Single version)
13 I am the news (New Version)
14 So low
15 Hoping you're making it too
16 Step by step
17 Profit in peace (Single Edit)
18 This understanding (Live at Stirling Castle)
19 The waves
20 Soul driver (Live at Birmingham NIA 28/10/99) – Previously Unreleased
21 All or nothing (Live at Birmingham NIA 28/10/99) – Previously Unreleased
CD3 – 2001-03:
1 Mechanical wonder
2 In my field (Demo) – Previously Unreleased
3 Hanging around (Demo) – Previously Unreleased – Unreleased Song
4 Can't get back to the bassline
5 Free on the wind
6 Give me a letter
7 These are the ones
8 Up on the downside
9 You are amazing
10 We made it more
11 Easy love (Demo) – Previously Unreleased – Unreleased Song
12 Crazy Lowdown ways
13 North Atlantic drift (Live On The Riverboat)
14 Will you take her love
15 I wanna see the bright lights tonight
16 Second hand car (Live Manchester Apollo 10/10/03)
17 For every corner
18 Make the deal (Single Edit)
19 On my way
20 I just need myself
21 Oh collector (Live)
22 Golden Gate bridge (Live)
CD4 – 2005-10:
1 Free my name
2 Make it better
3 God's world
4 Have you got the right
5 This day should last forever
6 Another time to stay
7 The word (BBC Session) – Previously Unreleased
8 Still trying (BBC Session) – Previously Unreleased
9 I won't get grazed (Jam House)
10 My time (Jam House)
11 I told you so
12 For dancers only
13 Jimmy Wonder
14 I just got over you (Radio Edit)
15 Loneliest girl in the whole wide world
16 These days I'm tired
17 Go to sea (Acoustic) (Xfm Session) – Previously Unreleased
18 Magic carpet days
19 Sing children sing
20 Old pair of jeans
21 Saturday (Xfm Session) – Previously Unreleased
22 Dawn cried the day
23 Twenty one – Brand wew song