Youthless – Golden Age
aaamusic | On 18, Oct 2010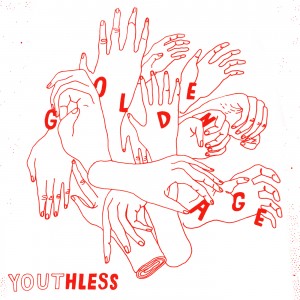 Hey guys take a look at this brand new wave duo from Portugal: they are Youthless, and aim at conquer UK with their debt single "Golden Age", a delicious garage – dance – rock mixing DFA 1979, Male Bonding and T. Rex.
Alex Klimovitsky plays drums and sings, sometimes even playing synth lines with his free hand and Sab Ferranti sings and plays bass through two amps which he alternates between using pedals. They sing together creating a melancholic effect, I can hear something from Phoenix as well, and the bassline is hypnotizing while the drums are the star of the track introducing and closing it with noisy rolls making it a bit punk as well. In the middle a touch of synthesizers lightens and calming the atmosphere.
This duo is very interesting and I look forward to hear more.