The Pains of Being Pure at Heart 'Heart in the Heartbreak'
aaamusic | On 29, Oct 2010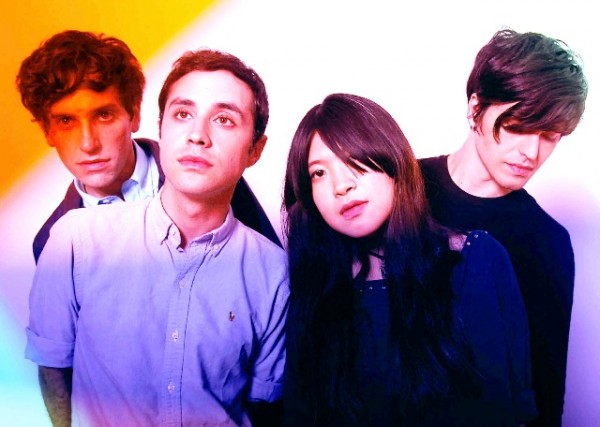 With their debut eponymous album, released in 2009, Brooklyn quartet The Pains of Being Pure at Heart effortlessly captured the hearts of eager audiences across the globe and winning them over with their twinkling, saucer eyed indie pop. For their upcoming album however, to be released on Fortuna Pop in the spring, the band have cast their net further, creating a sound that is richer, fuller, and more expansive, of which the new single "Heart in The Heartbreak" is a tantalising little taster.
Recorded earlier this year with Alan Moulder and Flood (who, between them, are responsible for some of the most seminal moments from the likes of Smashing Pumpkins, U2, Nine Inch Nails, My Bloody Valentine and many others), "Heart in the Heartbreak" retains every bit of Pains' uncanny knack for marrying a beautifully wistful lyric (in this case "every thought of the look in her eye/ like a cold California sky") with a melody that could stop hearts at twenty paces, except now the band have gone widescreen, in the most exhilarating way possible. The melodies are that much more euphoric, the guitars that bit bigger, the whole thing just that much more epic. And when the song peaks with Peggy Wang's jubilant keyboard lines and Kip Berman singing about how "even if she'd stay, you know it's wrong" you realise all over again just what made The Pains of Being Pure at Heart so special in the first place, a sentiment only reinforced by the star-crossed, swoonsome perfection of B-side "The One", featuring the first recorded sightings of harmonies on a Pains record.
The sophomore album is due out in spring 2011 but before that, the band will be heading over to UK and Europe for a string of shows beginning in November – a perfect opportunity to preview the brilliant new material the band have tucked neatly up their collective sleeves.
UPCOMING LIVE DATES:
November
16 – Lux Club, Lisbon, Portugal
18 – Sala Capitol, Santiago, Spain
19 – Circulo, Toledo, Spain
20 – Garaje De La Tia Maria, Murcia, Spain
21 – Gazteszena, San Sebastian, Spain
22 – Glazart, Paris, France
23 – Tunnel, Milan, Italy
24 – Circolo Degli Artisti, Rome, Italy
25 – Covo Club, Bologna, Italy
27 – Backstage, Munich, Germany
28 – Luxor, Cologne, Germany
29 – Lido, Berlin, Germany
30 – Grunspan, Hamburg, Germany
DECEMBER
2 – 229, London