Thermals: "We decided to get REALLY dark"
aaamusic | On 29, Oct 2010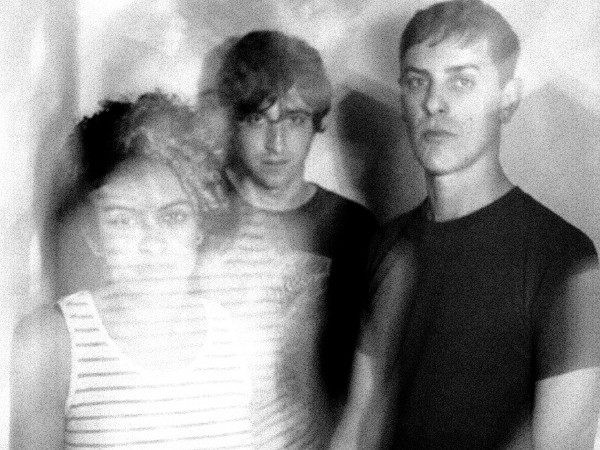 AAAMusic: You have had a good number of personnel changes in the last few years, do you think that this line up is the most cohesive that you have had so far?
Thermals: Yeah we almost called this record "personnel life".  It definitely is the most cohesive so far.  I can't see us doing the Thermals without Westin.  Musically and personally we all get along very well. We wouldn't want it any other way.
AAAMusic: 'Personal Life' is the first record that you have had that deals with love almost exclusively; what was the inspiration between love as a theme?
T: After politics, religion and death we decided to get REALLY dark.  There's nothing darker or scarier than being in love with someone and trying to make a relationship work.
AAAMusic: Earlier this year you realized a split 7" with The Cribs, how did that come about and they are a band that you particularly enjoy listening to?
T: We have toured with The Cribs twice, and we love them and their songs more than any other band we've ever toured with.  We would watch and dance and sing along with their entire show every night of tour with them, which is something we haven't done for any other band we know.
AAAMusic: How was working with Chris Walla?
T: It was awesome. This was our third time working with Chris – he mixed our first record and produced our second. Chris has a great recording style, gets amazing sounds, and is very enjoyable to be around. He's very easy going, has a great sense of humor and always stays positive.
AAAMusic: How did you choose 'I Don't Believe You' as the lead for the record?
T: We felt it was the catchiest, most immediate song on the record, et voila.  There's yr lead single.
AAAMusic: You have played a ridiculous amount of shows over the past couple of years; what is it about touring that you enjoy and do you think it had an influence on the record?
T: We enjoy playing shows and getting paid to play shows. It keeps us strong and tight, which definitely had an influence on this record. A lot of the songs on the new record were rehearsed on the road.
AAAMusic: When you play 170 shows in a year, how do you stay entertained when you are on the road for such a long time?
T: Drinking always helps! A good buzz to get you through the night and a nice hangover to occupy your day.
AAAMusic: Are there any bands that you would consider influential to the band?
T:Nirvana, Pixies, Breeders, Misfits, Subhumans, Guided by voices, Eric's trip.
AAAMusic: After such a hectic few years, what next?
T: Afew more hectic years!  At least.