Soul Conspiracy – Geezer Sneezer
aaamusic | On 31, Oct 2010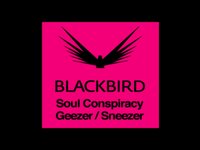 Simon Van Kesteren is a versatile artist; he's nor a dj or a performer neither.  Van kesteren, aka Soul Conspiracy, is 'only' interested in enlarging the sound range possible and imaginable for house music; he remains in the darkness of the studio, too busy with producing, inventing and recreating, rather than the glitter of a console.
The deep beats of Geezer, and the piano sample of Sneezer can be the perfect soundtrack for every club in London where funky house is the rule. The two songs fit perfectly as a crescendo.
Geezer Sneezer combo is out on 18th October on Blackbirds Records.
Author: Lorenzo Coretti