The Strange Death Of Liberal England @ Lexington
aaamusic | On 31, Oct 2010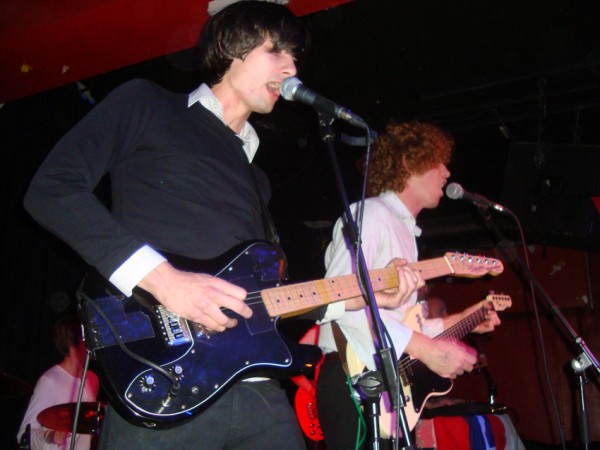 When I listened for the first time to The Strange Death Of Liberal England (henceforth TSDOLE) I've been almost shocked at noticing that the band is incredibly From Portsmouth, UK, Instead Of Montreal, Canada.
This is because the sound of this band seemed to ride the wave of the Canadian Indie scene and to have the same verve of the band Of Montreal, even though these guys are actually from Athens, Georgia.
I needed to listen more carefully in order to go into depth with the different layers held in TSDOLE's music.
Then, on stage, this band gains even more credibility, and its sound becomes thicker and intense.
Adam Woolway, voice of TSDOLE, alternates falsettos with dramatic howls, surrounded by superb musicians.
Their music is light and intense at the same time, enjoyable as a scherzo from Clap Your Hands Say Yeah!, remarkable as the first Arcade Fire.
Going back to Montreal, the influences of Arcade Fire, Wolf Parade, and Sunset Rubdown, become clear with the chorus of Rising Sea and the crescendo of A Day Another Day.
Latest single Flagships is The National turning Power Pop. With 40 minutes of great intensity, TSDOLE confirms to be a not be misses live act, and will astound with Dave Allen produced new album Drown Your Heart Again.
Author : Lorenzo Coretti