PULP To Headline Wireless & Primavera Sound
aaamusic | On 08, Nov 2010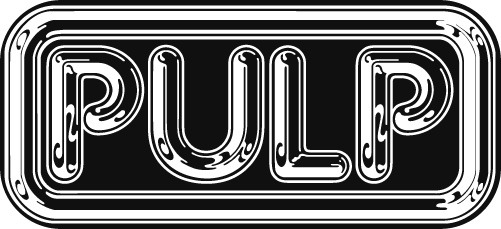 Wireless with Barclaycard is excited to announce that PULP are confirmed to headline the festival on Sunday 3 July.  A statement from the band issued today reads as follows:
Pulp have decided to get together and play some concerts next summer. The shows will involve all the original members of the band (Nick Banks, Jarvis Cocker, Candida Doyle, Steve Mackey, Russell Senior & Mark Webber) and they will be playing songs from all periods of their career.  (Yes, that means they'll be playing your favourites). If you wish to know any more then please visit http://www.pulppeople.com where you will be subjected to a barrage of cryptic questions.  In the meantime ask yourself this: "Do You Remember The First Time?"

Live Nation, promoters of Wireless with Barclaycard, todayAdd an event for today announced ticket details and an on-sale date of Friday 12 November at 9am.  Pulp are the first of many big name artists to be announced to play across the Park's four stages. Further dates and acts will be announced in the coming weeks.
2010's acclaimed line-up saw headliners P!NK, LCD Soundsystem and Jay-Z perform show stopping sets to tens of thousands in Hyde Park.  Previous headliners have included such luminaries as Morrissey, The White Stripes, Kanye West, Daft Punk, New Order and Basement Jaxx.

Entering its seventh consecutive year Wireless promoter Steve Homer from Live Nation is looking forward to another sensational year in the capital.  He said, "Wireless has a long tradition of pulling off extraordinary coups and next year is no exception, we're delighted to be welcoming Pulp to headline in 2011, this is guaranteed to be a must see event."
Dan Mathieson, Head of Sponsorship, added, "Barclaycard are looking forward to another stunning Wireless event where we will once again be able to bring our contactless payments to the festival space and provide fantastic experiences to our customers and business guests."
Hyde Park has been home to London's most sensational summer concerts for over four decades, an iconic location for some of the greatest names in musical history. Acts that have performed include The Rolling Stones, Pink Floyd, Blur, Bruce Springsteen, Neil Young, Roger Waters, The Who, Aerosmith, Eric Clapton, Red Hot Chili Peppers, Foo Fighters and The Police.
Wireless with Barclaycard is a spectacular open-air live music experience in the heart of bustling London. It offers a chance to experience the excitement and watch the best in popular music right on your doorstep; with many more acts and details still to be unveiled, Wireless 2011 is certain to be the big event on the summer's musical calendar.

Ticketing Information:
Tickets go on sale Friday 12th November at 9am and are priced at £48.50 plus booking fee.

Tickets available athttp://www.wirelessfestival.co.uk

Barclaycard customers have the exclusive opportunity to purchase two for one tickets, on sale Wednesday 10th November at 9am via  http://www.barclaycardunwind.com

Vodafone customers can buy tickets 48 hours before they go on general sale. Get yours from 9am, 10 November at vodafone.co.uk/vip

Purchase a Carbon Offset for 50p as an add on to your order to negate the environmental impacts of your travel to and from the festival, these funds will be used to invest in environmental projects in local schools. More details are available on www.wirelessfestival.co.uk <http://www.wirelessfestival.co.uk>

DISABLED ACCESS:
Disabled customer tickets for this event are available through Ticketmaster's access booking line on: 0844 847 1655. This number is operational Monday to Friday 9am to 6pm and Saturday 11am to 4pm.
Disabled customers will be provided with one free ticket for their helper, where required. Should additional helper tickets be required, please call the disabled access ticket line on 0844 847 1655 or email access@wirelessfestival.co.uk
Meanwhile, the band is set to play Primavera Sound 2011
The mythical British band Pulp has decided to make a comeback after almost a decade of silence. Their first show will take place at the next edition of the San Miguel Primavera Sound.
This awaited reunion will include all the original members (Nick Banks, Jarvis Cocker, Candida Doyle, Steve Mackey, Russell Senior and Mark Webber) and the Sheffield band will play songs from all periods of their career.
The band will be back with a concert at the San Miguel Primavera Sound 2011 on Friday 27th May, a comeback that will take place at the festival where Jarvis Cocker and his band last played in our country, in the year 2002 in the Poble Espanyol.