Miles Kane to headline Xfm Xposure Live All Dayer
aaamusic | On 21, Nov 2010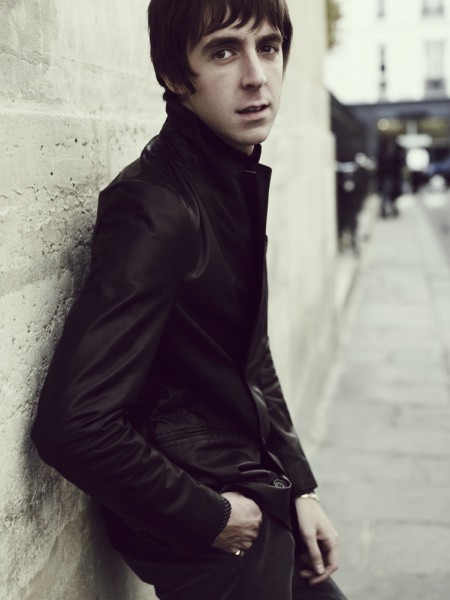 Miles Kane has been announced as the headline act at the Xfm Xposure Live All Dayer at Camden's Barfly on Saturday January 22nd 2011.   The show will be recorded and broadcast the following week on John Kennedy's Xposure Live Show.
The show follows a series of searing club gigs this month and a run of dates as special guest to The Courteeners in December. Miles will be joined by a brand new band, featuring Jay Sharrock from The Sand Band on drums, singer-songwriter Eugene McGuinness on vocals/rhythm guitar, Ben Parsons and Phil Anderson from Cherry Ghost on keyboards and bass guitar respectively.
Miles' limited edition debut single, 'Inhaler', is out Monday 22nd November. A tribute to one of Miles' favourite acts of the 1960s – Los Angeles' psychedelic garage group Bonniwell Music Machine – 'Inhaler' is an adaptation of their 1969 track 'Mother Nature Father Earth'.
Miles Kane will play:
January 2011
Sat 22nd                 LONDON, Xfm Xposure Live All Dayer at the Barfly (14+)
Miles will also be special guest to The Courteeners in December this year at the following shows:
December 2010
Sat 4th LEICESTER, O2 Academy
Sun 5th GLASGOW, Barrowlands
Tues 7th LONDON, Forum
Wed 8th LEEDS, O2 Academy
Fri 10th MANCHESTER, MEN Arena
Miles Kane has been announced as the headline act at the Xfm Xposure Live All Dayer at Camden's Barfly on Saturday January 22nd 2011.   The show will be recorded and broadcast the following week on John Kennedy's Xposure Live Show.
The show follows a series of searing club gigs this month and a run of dates as special guest to The Courteeners in December. Miles will be joined by a brand new band, featuring Jay Sharrock from The Sand Band on drums, singer-songwriter Eugene McGuinness on vocals/rhythm guitar, Ben Parsons and Phil Anderson from Cherry Ghost on keyboards and bass guitar respectively.
Miles' limited edition debut single, 'Inhaler', is out Monday 22nd November. A tribute to one of Miles' favourite acts of the 1960s – Los Angeles' psychedelic garage group Bonniwell Music Machine – 'Inhaler' is an adaptation of their 1969 track 'Mother Nature Father Earth'.
Tickets for the XFM Xposure All Dayer are available now from www.barflyclub.com
Miles Kane will play:
January 2011Sat 22nd                 LONDON, Xfm Xposure Live All Dayer at the Barfly (14+)
Miles will also be special guest to The Courteeners in December this year at the following shows:
December 2010Sat 4th LEICESTER, O2 AcademySun 5th GLASGOW, Barrowlands Tues 7th LONDON, Forum Wed 8th LEEDS, O2 Academy Fri 10th MANCHESTER, MEN Arena