Ones To Watch 2011: Wheels
aaamusic | On 21, Nov 2010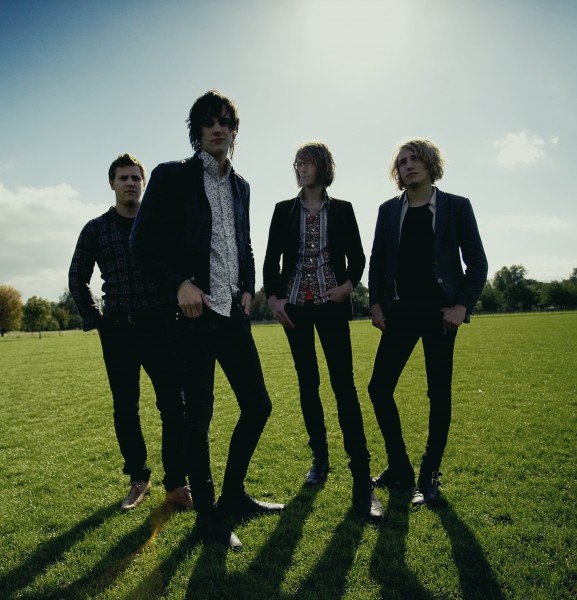 Among the ones to watch next year AAAmusic highly recommends Wheels. Releasing the single 'Feel About Me', Wheels are set to have a sparkly 2011. Make sure you hear about them before anyone else!
Wheels are George Runciman (Vocals/Guitar), Felix Howes (Guitar), Yacob Andersen (Bass) and Stirling Mitchell (Drums), a band of fresh-faced London boys who emulate Britpop cool and create credible guitar pop – think Blur, not Busted. Their influences span at least five decades and include David Bowie, The Beatles, The Verve, and The Smiths. Alongside these record collection staples, they also find inspiration in more contemporary artists like MGMT, TV On The Radio and M83.
Having met through mutual friends, Wheels formed to create a sound and vision that would reinvigorate a waning indie scene, and are the perfect antidote to autotuned chart hits.
'Feel About Me' is a powerful, edgy, melody-fuelled debut, which pays homage to bands such as The Kinks and The La's. Jerky guitars and a driving bassline complement thoughtful and audible lyrics. The overall result is a track which sounds familiar enough to dance to, yet original enough to pay attention to.
George's effortlessly smooth vocals and Felix's skillful guitar playing make the live shows truly memorable, and their growing fan base always ensures them an exciting atmosphere. This isn't music for the pretentious, it's for those who enjoy good music regardless of genre. Wheels look like rock stars in the making, but they certainly aren't a style over substance band.
With releasing 'Feel About Me', Wheels are staking their claim to be the leaders of the resurgence of British guitar music.